How do you know that you have a sweet three-month-old? When he is smiling and flirting with the nurses, even as they are getting ready to draw a significant amount of blood for lab work. Asher, true to form of his rough and tumble brothers and the Montgomery family legacy, spent most of yesterday and all of last night in the hospital, wooing everybody he met while handling a fractured skull with ease and grace.
In a blatant effort to be our youngest boy to return to the hospital, and shave a couple years off the lives of his parents and other family members in the process, Asher dove out of his baby carrier yesterday, landing on the concrete, and giving himself a hairline fracture on the right side of his already oversized head. We are still not sure if he beat Isaac to the punch (we will do the math later), but at 14 weeks he is already proving to be one precocious little man.
If all of life is grace, the last 24 hours has been yet another affirmation. We are eternally grateful that Annie saw the little contusion on his head as we sat in the doctor's office, for our fantastic pediatrician, Dr. Metsch, who insisted that we get a CT scan of Asher's dome even though others told us it was unnecessary, all the amazing Children's nurses and doctors who have cared for us (Sarah who brought us snacks and crayons when we first got to the emergency room, Jason from the lab who hit a vein in the crook of Asher's chubby elbow the very first time, and Sue who knows my mom from church and came by to check on him this morning, to name a few), for the fact that the questionable subdural hematoma that they may have seen on the original readings has been dismissed, and for the countless emails, texts, calls, notes, words of encouragement, and prayers that have been heaped upon us and our littlest son.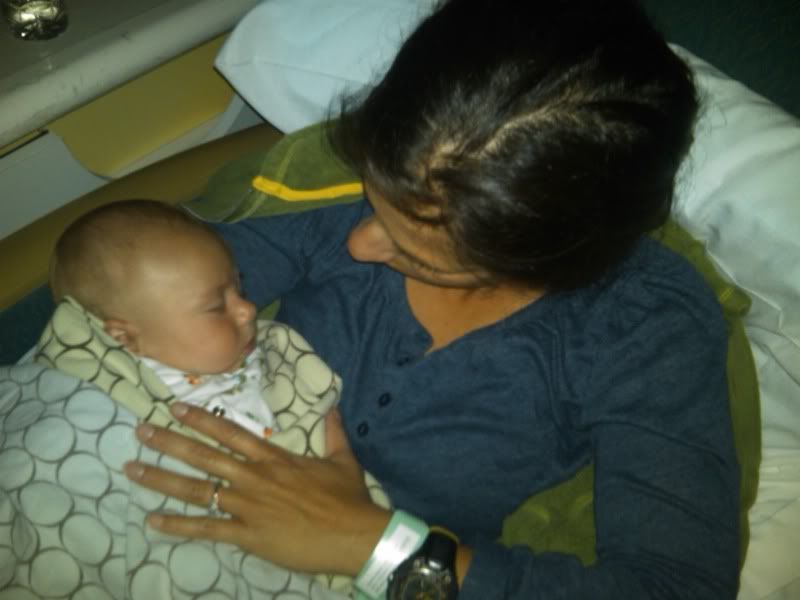 Yesterday was the sort of day you never hope to have, full of anguish and fear, wrought with worst-case scenarios. My consistent prayer was for the peace that comes with an awareness of God's fierce nearness, one we hope to affirm as good in darkness and in light, yet is now much easier to recognize as we hope to leave the hospital today, assured repeatedly that there should not be any long term affects.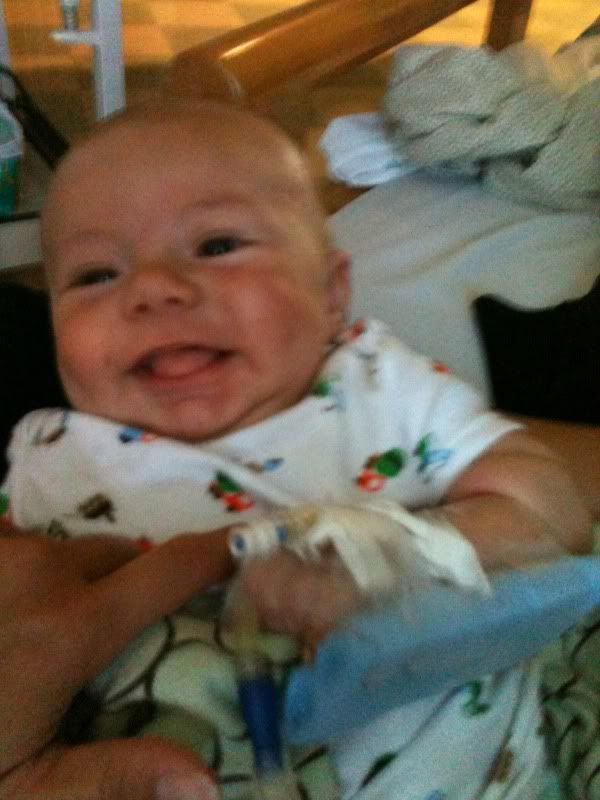 In the days ahead, we hope to embrace the following:
"Have courage for the great sorrows of life, and patience for the small ones. And when you have finished your daily task, go to sleep in peace. God is awake."
-Victor Hugo
Thank you for all your prayers,

Stew