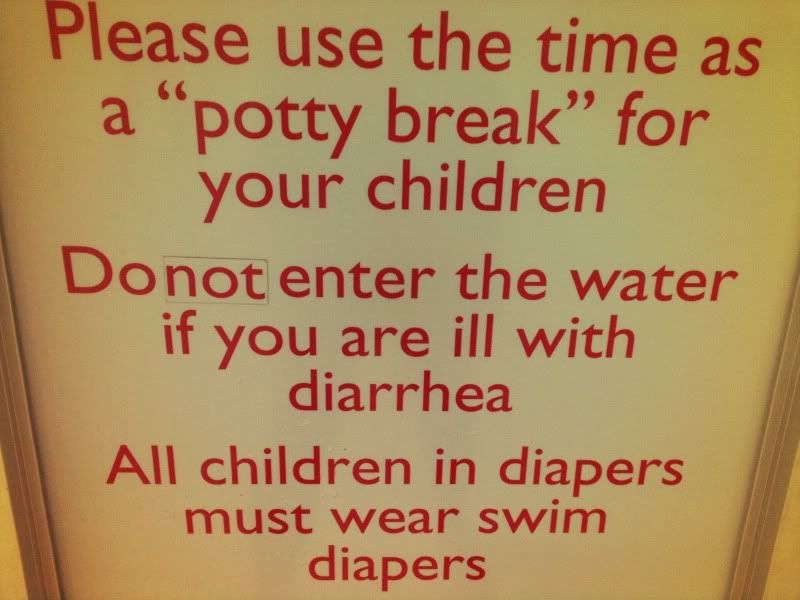 just reading this sign makes me want to stay out of the water! seriously!
two dads, three moms and 9 kids! we only "lost" one kid for a few minutes. not bad for a busy day at the legoland water park!
the dads were in full force with the water slides. baby asher even had his first ride!