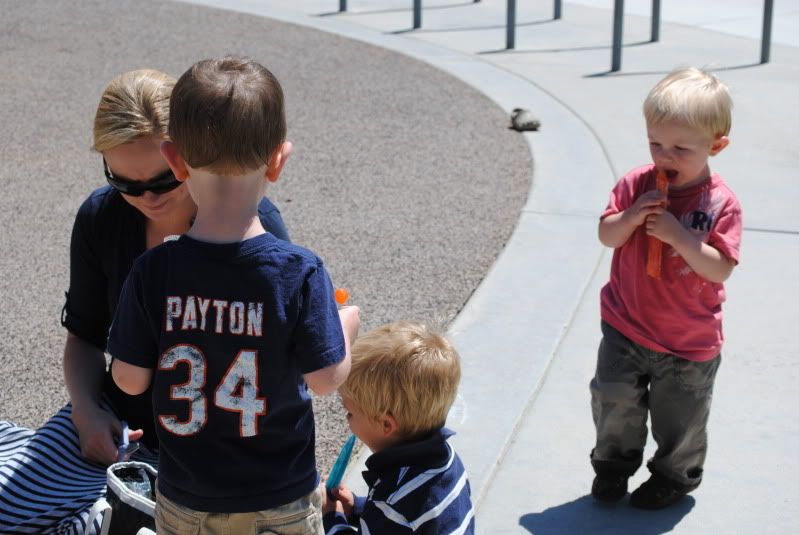 thursday we all headed to stagecoach for a little fun after swimming lessons. there's nothing like the promise of otter pops and the park to get your child into the pool for lessons with john.
that night we all made our way to a little bbq. the boys were in heaven, jumping on the trampoline and running all over. it was awesome. thank you, laura!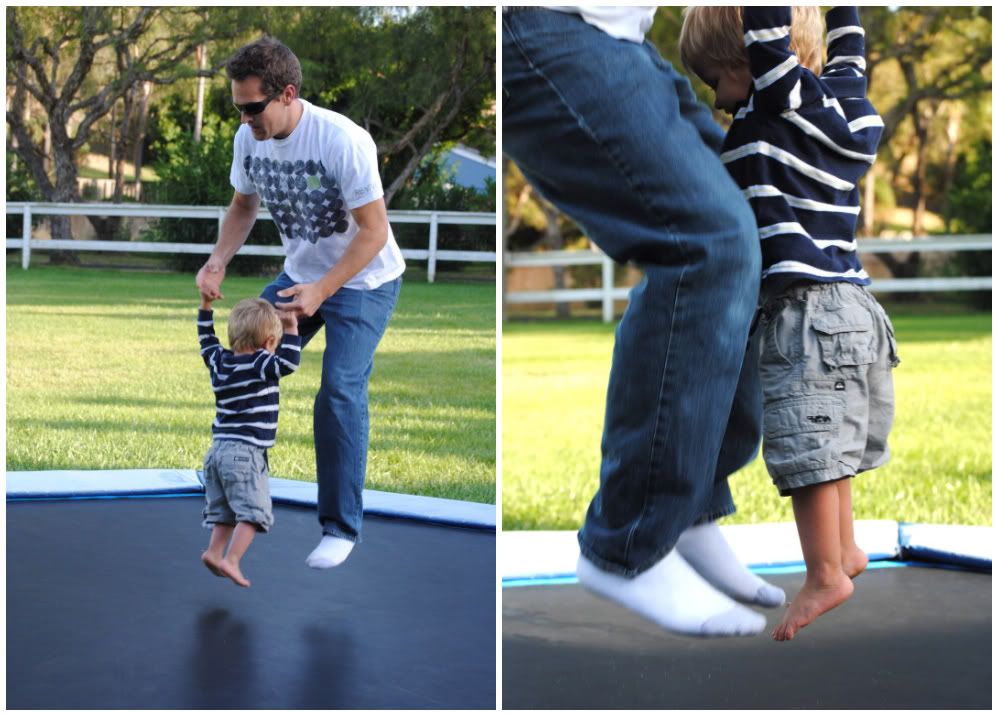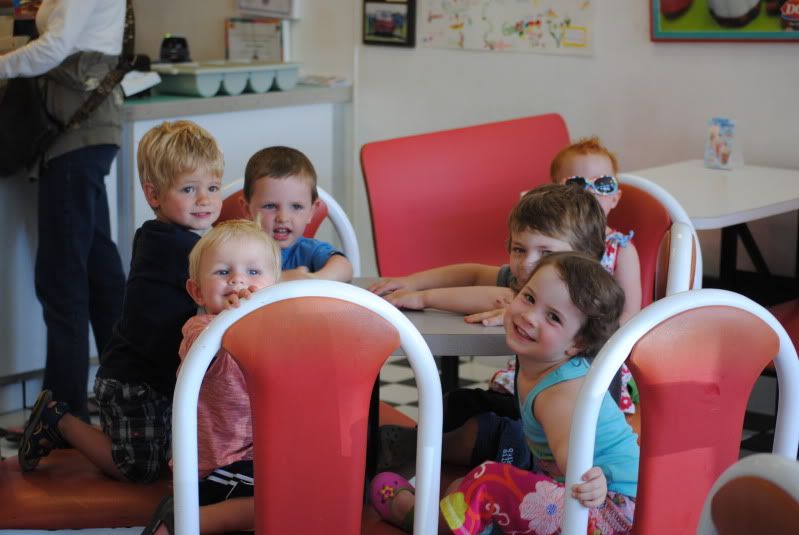 friday our little swimmers were excited for a treat from DQ! these little ones have worked so hard this week! lots of tears but a lot of pride as well!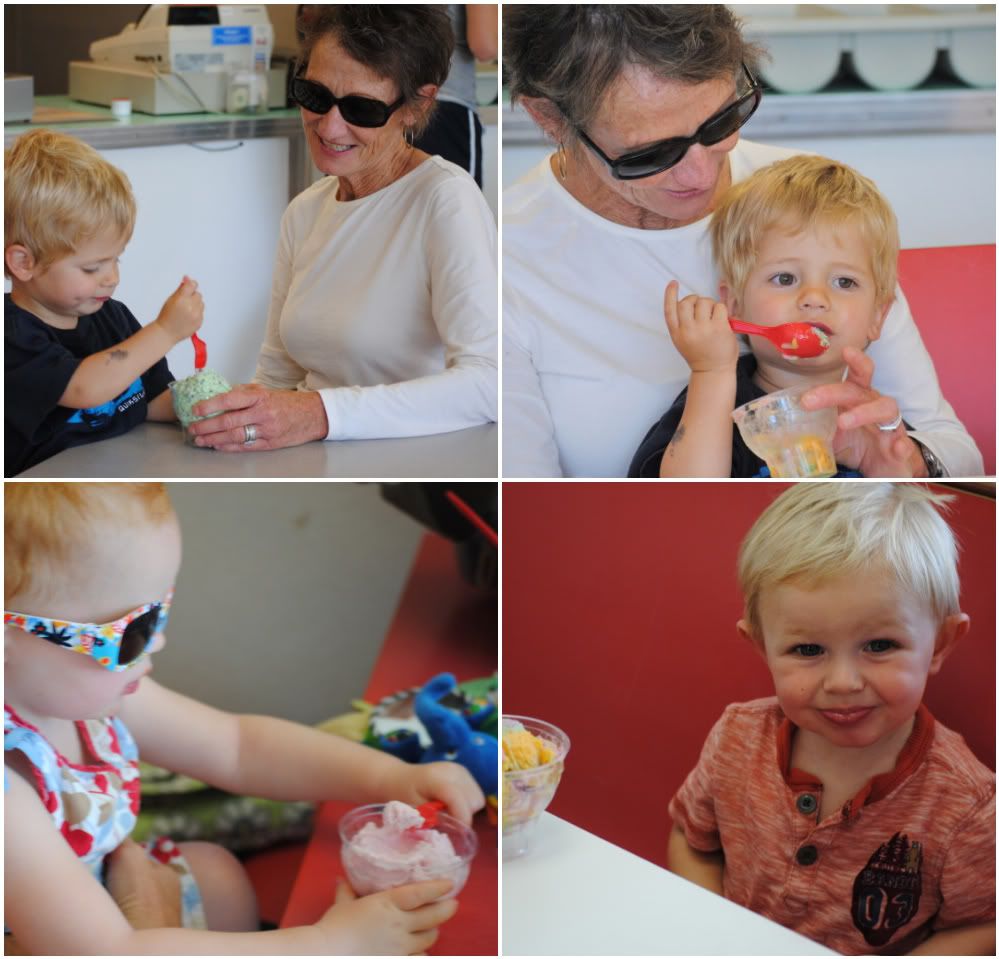 gaga came to see the boys swim and treated us to lunch and dessert. thanks, mom! why does everything taste better with friends?