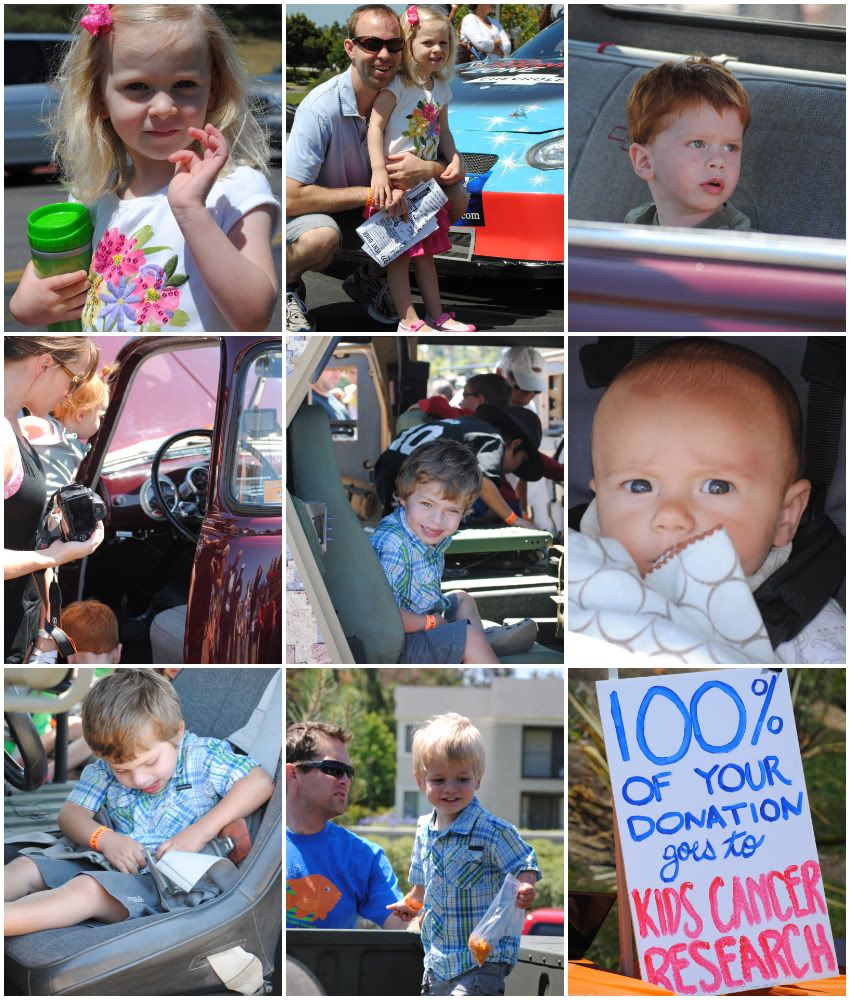 saturday morning we caravanned down to torrey pines HS for
touch a truck!
karen had mentioned the fundraiser and how much her boys loved it last year. this year did not disappoint! i was blown away by the friendly volunteers and all of the huge vehicles. a.m.a.z.i.n.g. what a treat to participate in such a great community event!
isaac got to race a car and he was thrilled. his car didn't win, but when you're 3 you don't care about that. he was just excited he got to push the button to make it go.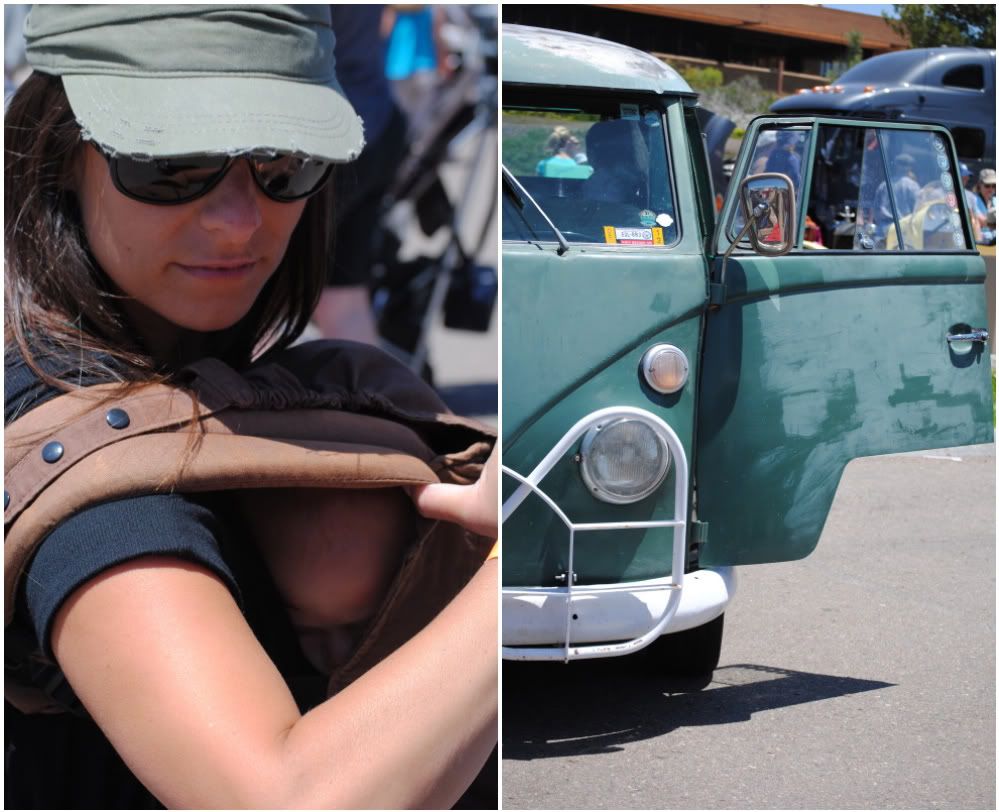 baby asher spent most of the time in the front pack. this child LOVES to be held!!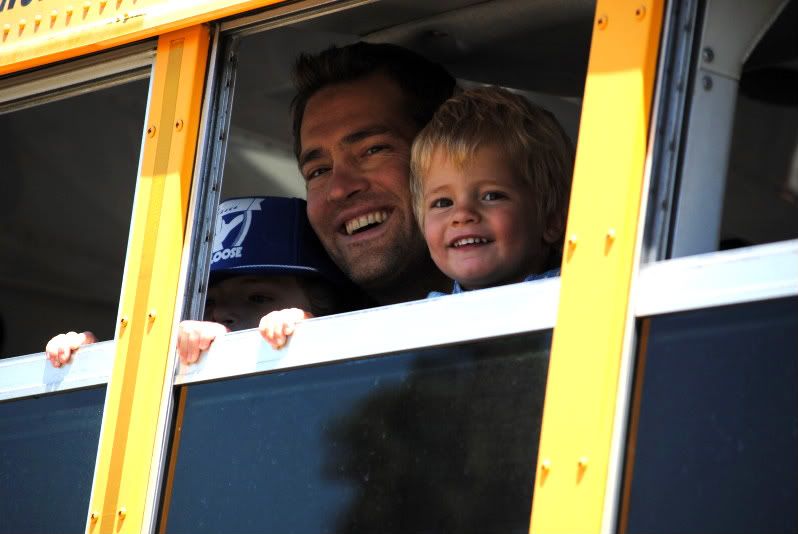 we only had one minor fight between the boys. not too bad for a very long morning of fun!
should we be concerned that isaac felt pretty comfy in the back of the police car?
side note:
our friends won
one of the raffles!! hello
gift card to roys
and new legos!
thank you, aunt bonnie for coming down and helping this weekend!