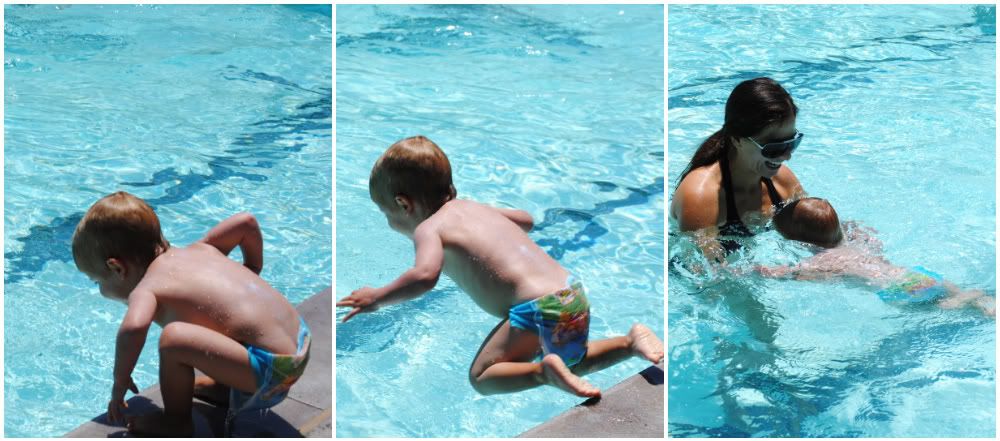 we spent almost every single day playing in the water and it was awesome! i didn't realize how great it would be to have kids that know how to swim. this
new found freedom
has given us a new love for water!
we even made our way down to the beach. this will not be something i do very often with three young children. i am not going to lie, this was a tough morning! the kids had a blast and i was pooped. as karen and i were chasing the younger boys down the beach we were remembering the good ol' days of towel laying, drink sipping, beach relaxing that is no more. it's new experience these days at the beach. my mom had a great point- why do they need to go to the beach at their age when they love the pool. brilliant, mom! and this is why she's a veteran at this whole parenting thing. this rookie mom will be taking that advice.
you will find us camped out at the POOL this summer!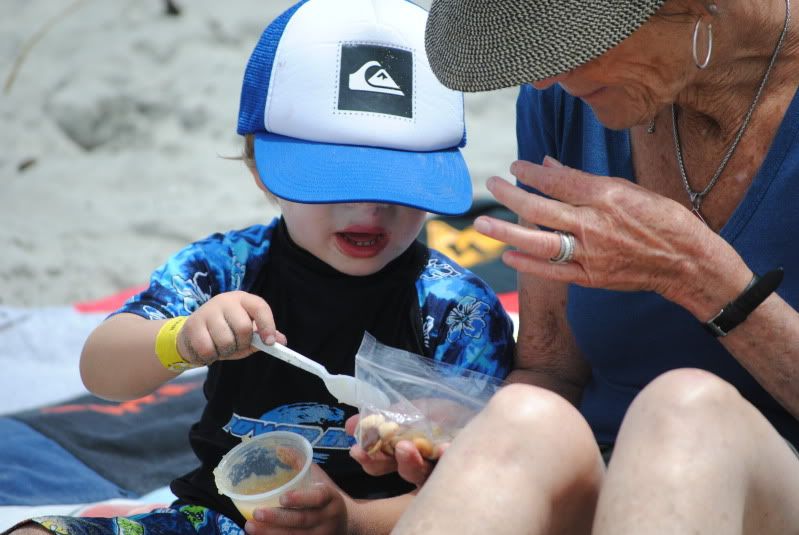 even asher loves the water. he took his first dip this past week.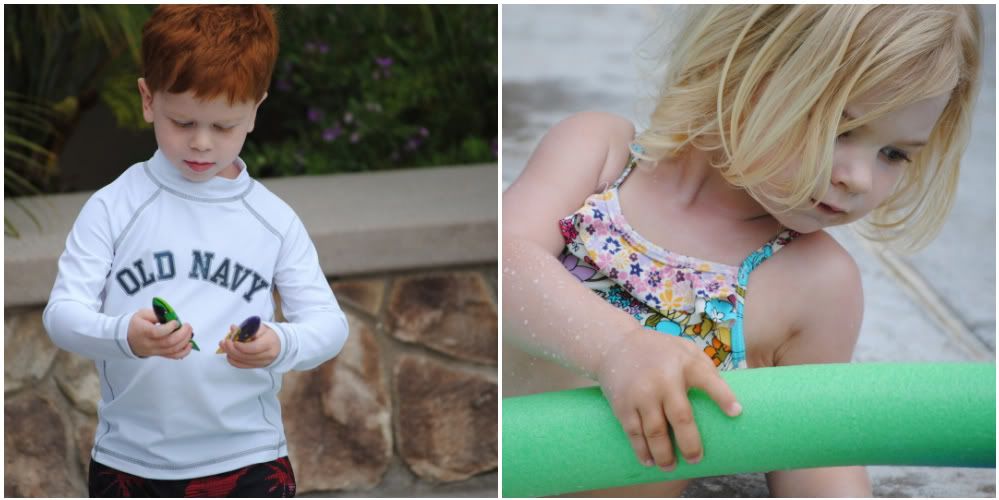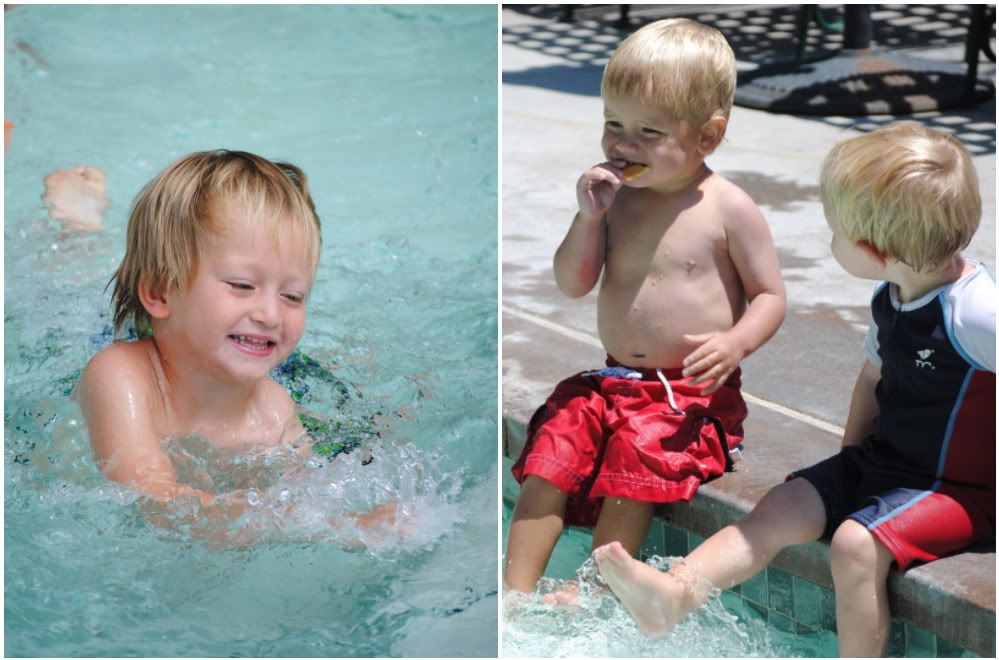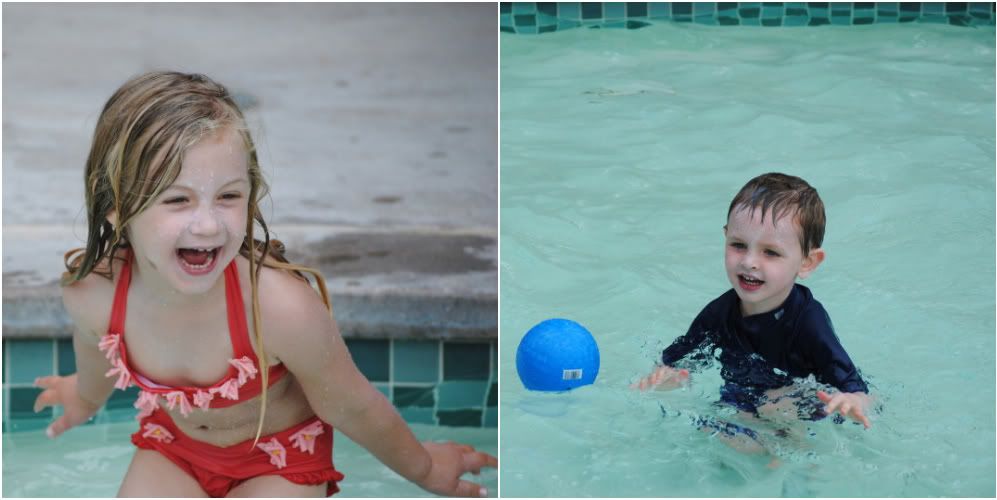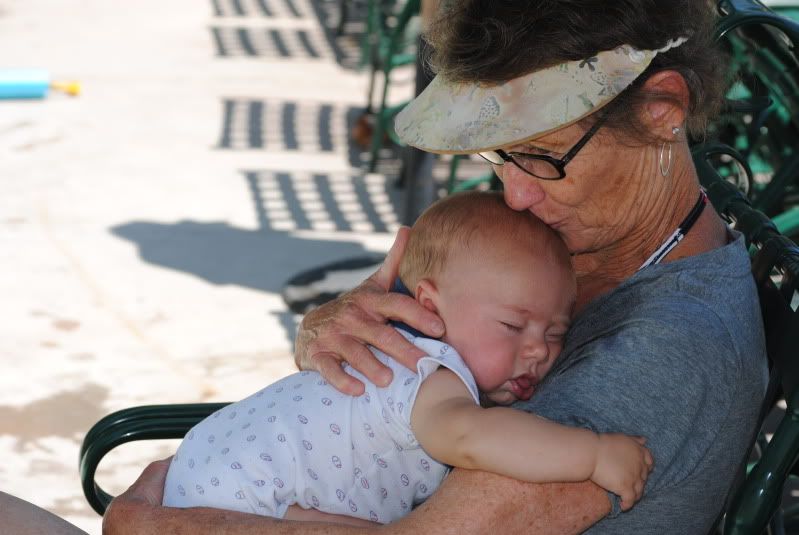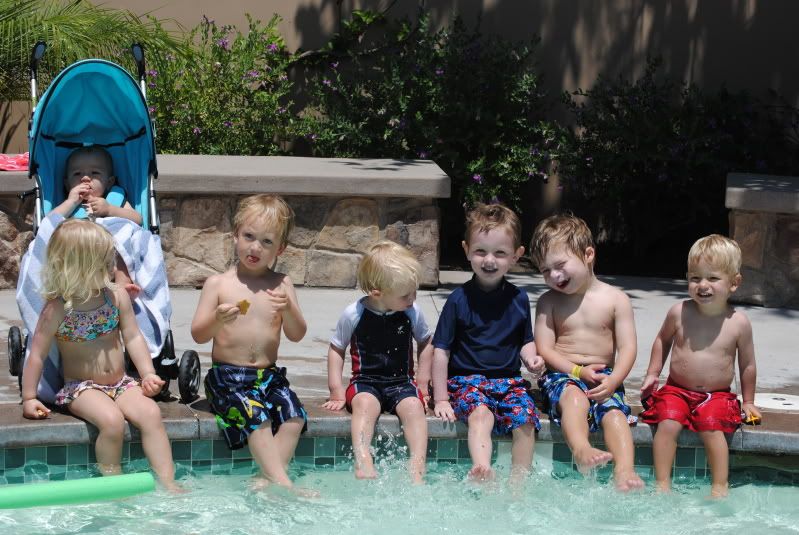 it's going to be a beautiful summer. it's not where you are, it's who you're with!