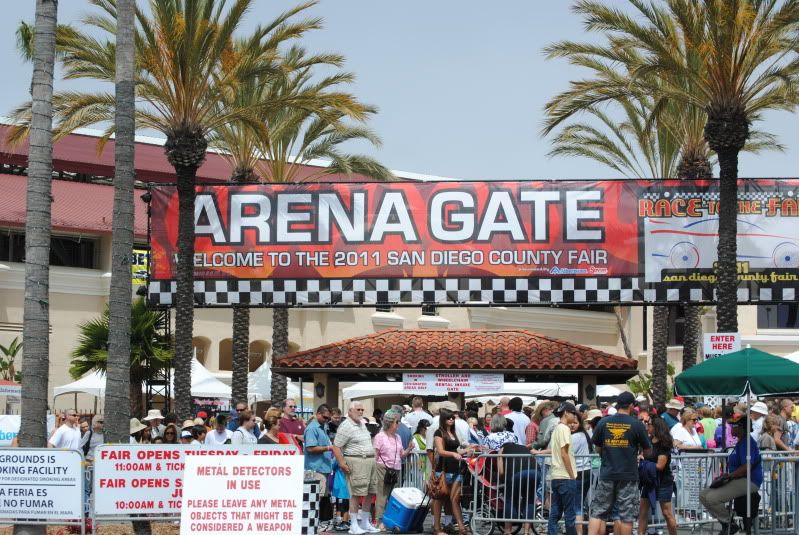 tuesday we headed to the del mar fair(it will forever be the del mar fair to me). stew was given free tickets from the blood bank and they were designated for this specific day. when we arrived we thought we'd be waiting in this line to get in.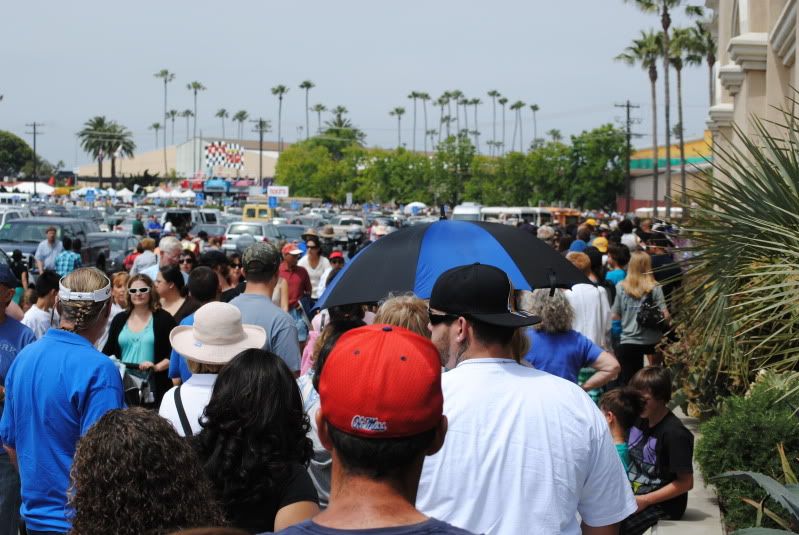 turns out we had to wait 45 MINUTES with three children in this line! at one point stew said, "is it really worth it?" fortunately it was.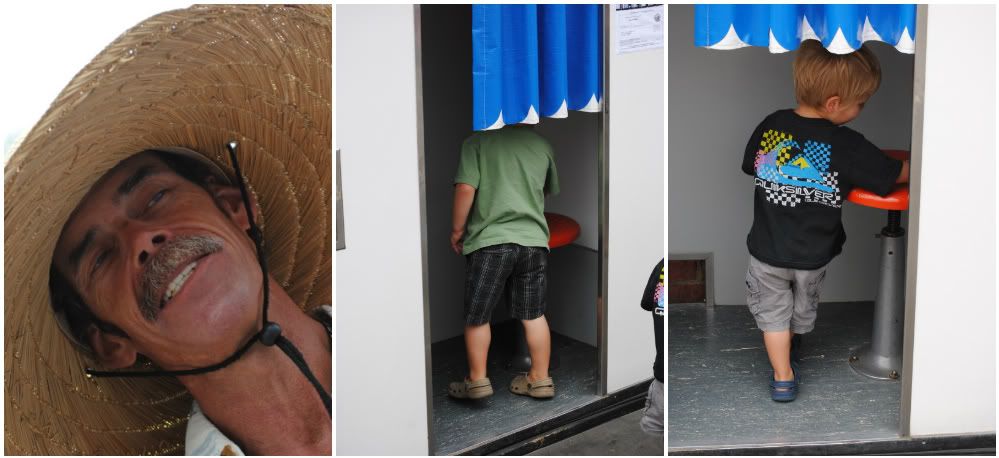 first up, the annual family photo in the booths! every year we see ron and it's kind of fun. he usually gives us the highlights of the fair and tells us the best booth for our pictures.

we soon found ourselves "starving" and downing french fries and hot dogs.
world's best dad coming through!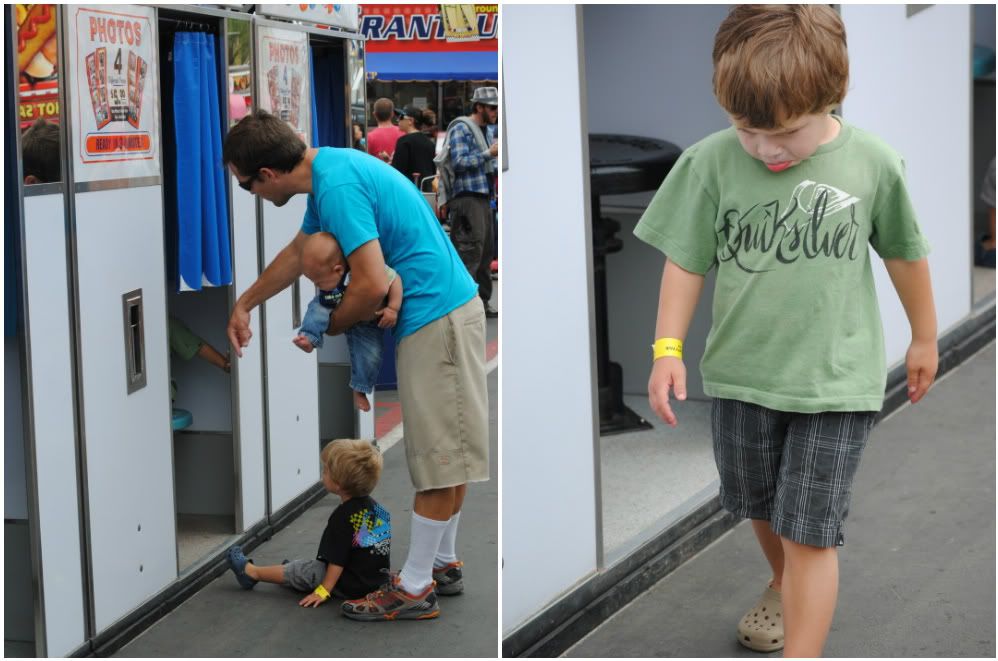 and then a little fight between the brothers. off to timout...(isaac has his pouty face perfected!)
then off to the animals!
our loyal family blood donor got us all into the "elite" blood donor "party". we were given TONS of snack bags(mainly because they saw all our kids and assumed we needed the food) and we were entered into a raffle. WE WON 6 passes to the fair, 6 tickets to the races and 6 tickets to the clubhouse!