the past week or so we have been staying at my parents place while they have been gone. it's been a total treat for all of us. a lot has gone on while my parents have been gone... asher turned 5 months, he learned to sleep through the night(some nights 14 hours!!!), asher learned to take a bottle(kind of), the boys completed swim lessons, we spent a lot of time with friends(LOVED that), my poor husband dealt with one crazy wife(you don't want details), we had our condo fumigated, our staircase and doors at the condo painted and a few other things that we'll share once my parents are home and not reading the details through the blog. all in all it's been good. i missed my mom and dad and can't wait to see them! the boys have missed them as well. ryder keeps talking about how gaga is on vacation. i am not sure he even knows what vacation is.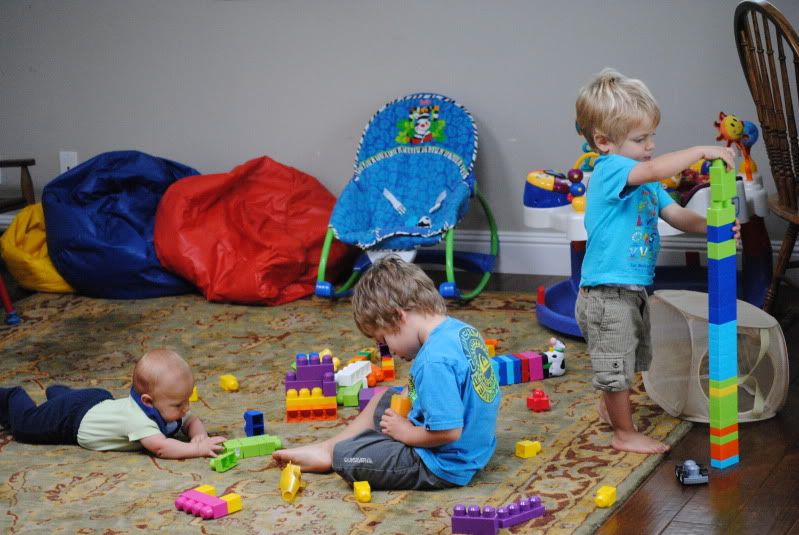 and yes, this picture is proof that ryder just snagged the lego from baby asher. poor #3!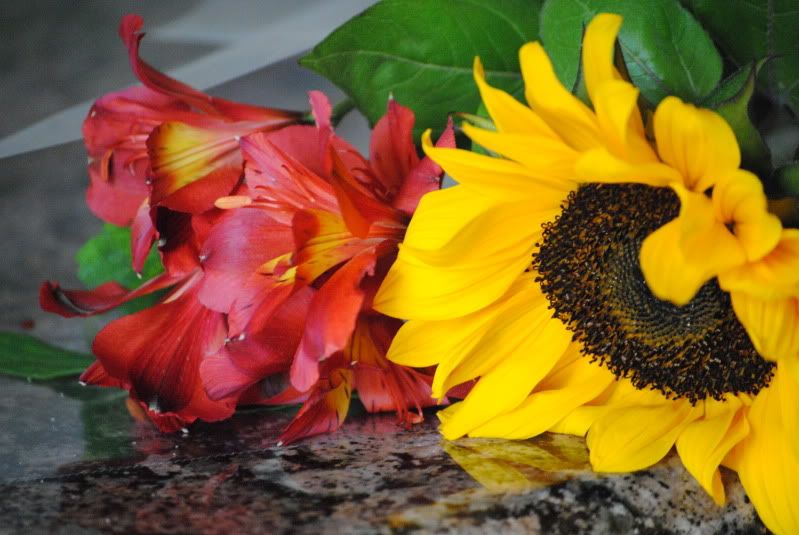 these are the flowers stew and isaac brought home for me last friday. i love that stew let isaac pick out which ones he wanted to give me. aren't they beautiful? i am one spoiled gal!