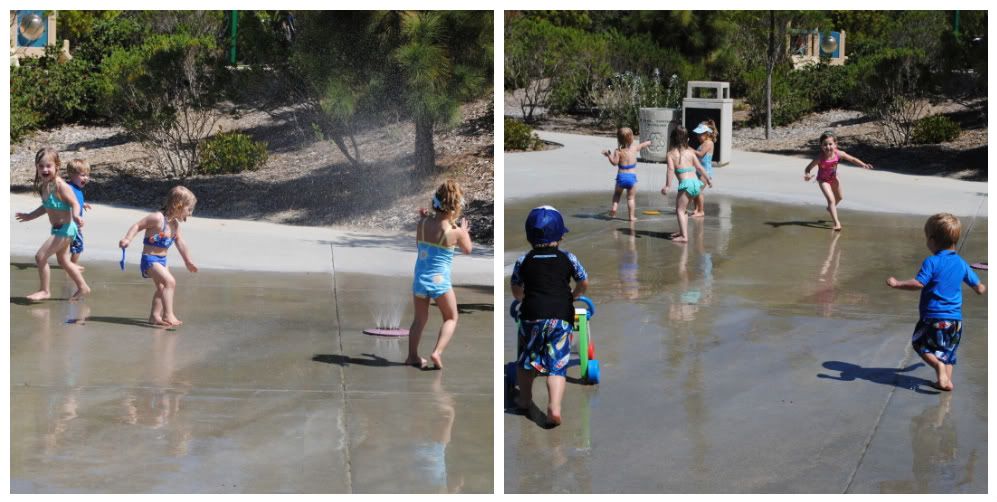 we joined our monday morning group at the water hole. it feels a lot like a life size water/sand table with fountains spraying water all over and a huge sand lot to dig around in. our boys find it to be a piece of heaven on earth.
at one point one of the moms said, "are they seriously all getting along this well?" it was awesome!
can you blame me for wanting to eat him up?!
i know i say this a lot but we truly LOVE our friends! i kind of feel like we struck gold with our friendships. God has been faithful to provide friends that are honest and real and that are people we really enjoy spending time around. it's a sweet spot in life and i am soaking it up.

after almost three hours of running around we headed home! what a fabulous morning! thank you friends!
side note: the boys just took baths and my two year old is sunburned. i am seriously not going for any mom of the year awards this round.