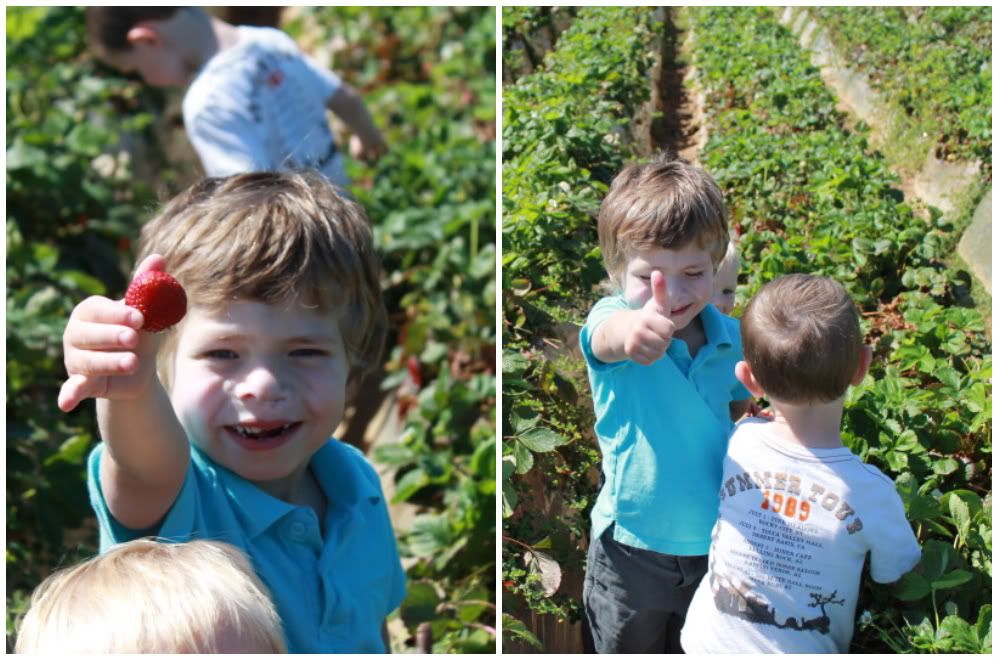 can you tell he had a good time.
karen took these fun pictures of my boys and i had to add them to the blog so we have them. (we use this blog as a "baby book/family album" and print it out by the year. it's the best i can do at this point in life.)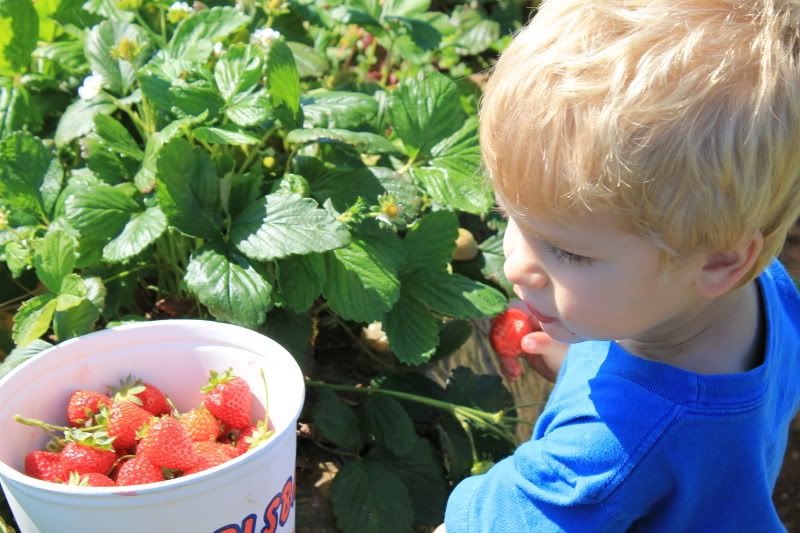 ryder ate so many strawberries (unwashed) that his tummy was hurting. so glad stew got to take care of that diaper this morning.
apparently ryder thought the dasso boys would appreciate his half eaten strawberry. clearly his mother has not taught them a thing about manners.