kind of an impromptu run for strawberries thanks to karen. she had this great idea and we were in! it was perfect since i wanted to be back in time for a little date night with stew. little did i know the fun we would have... strawberry launching, rock hoisting, muddy cameras and laughs all around. oh and there was some strawberry picking involved.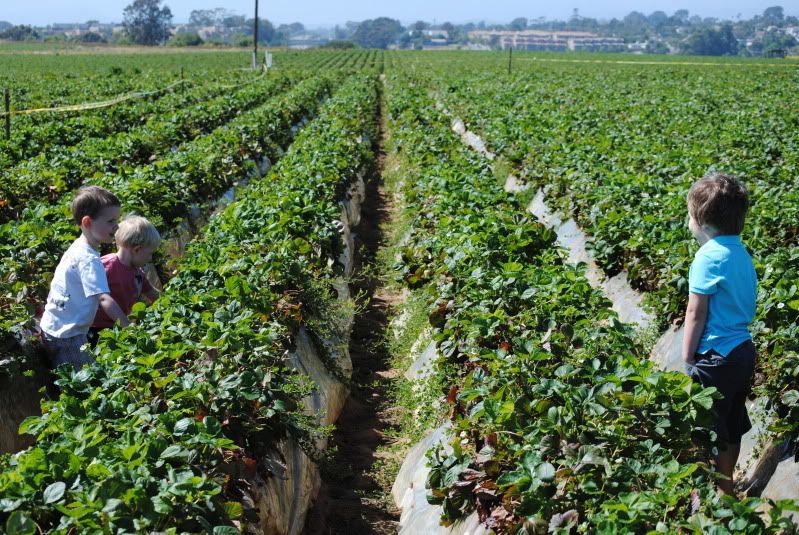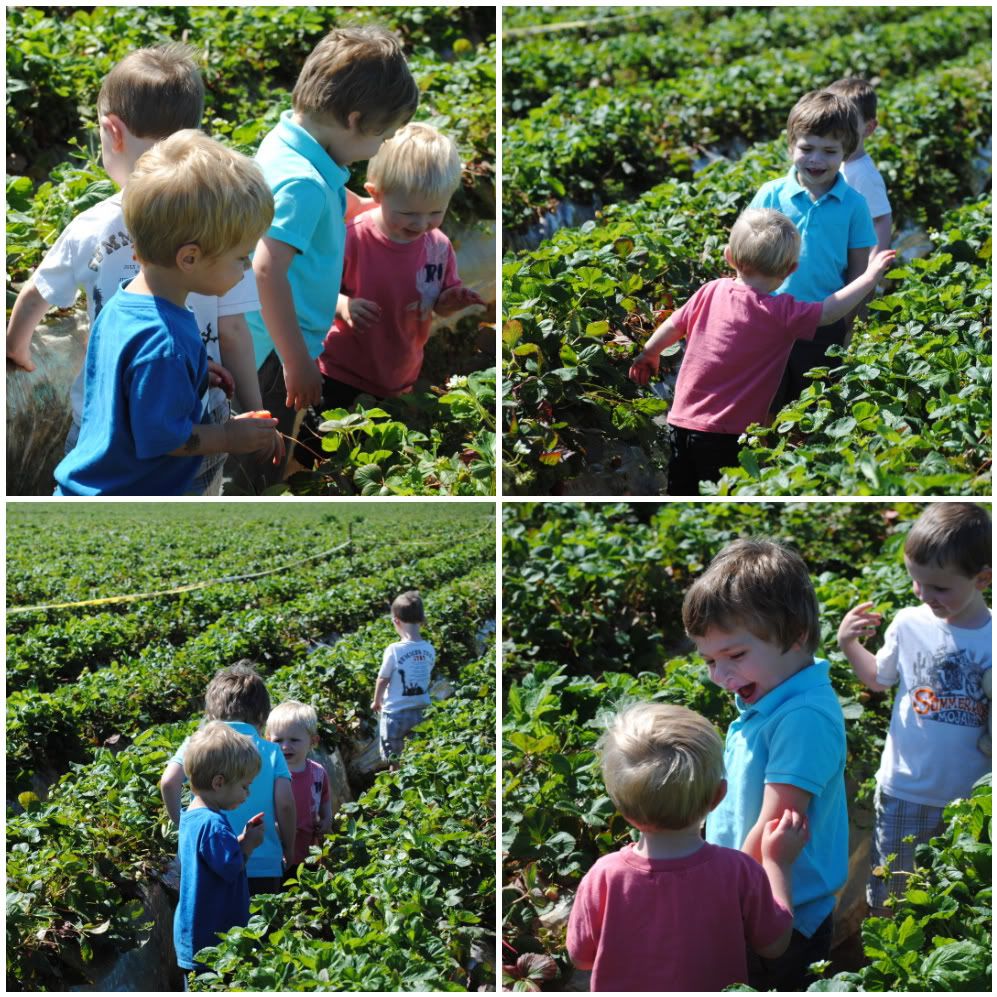 ryder ate his way through the strawberry fields, eating as many as he could. let's just say we got our monies worth and then some.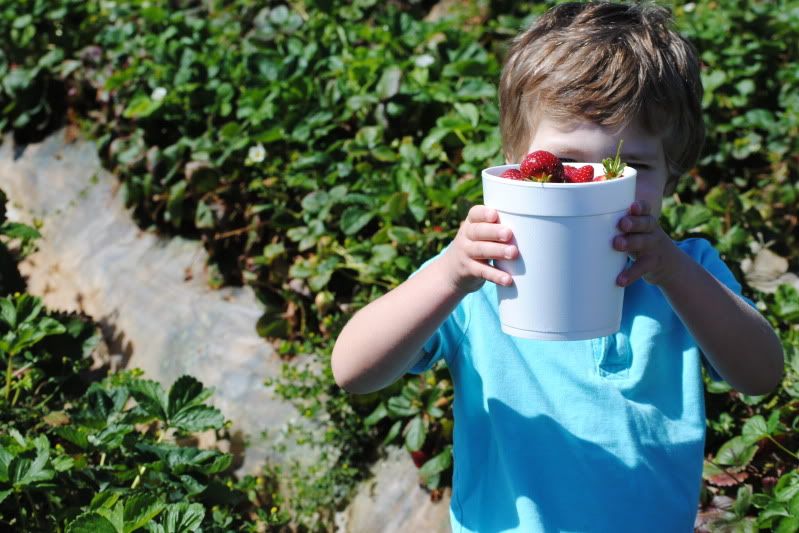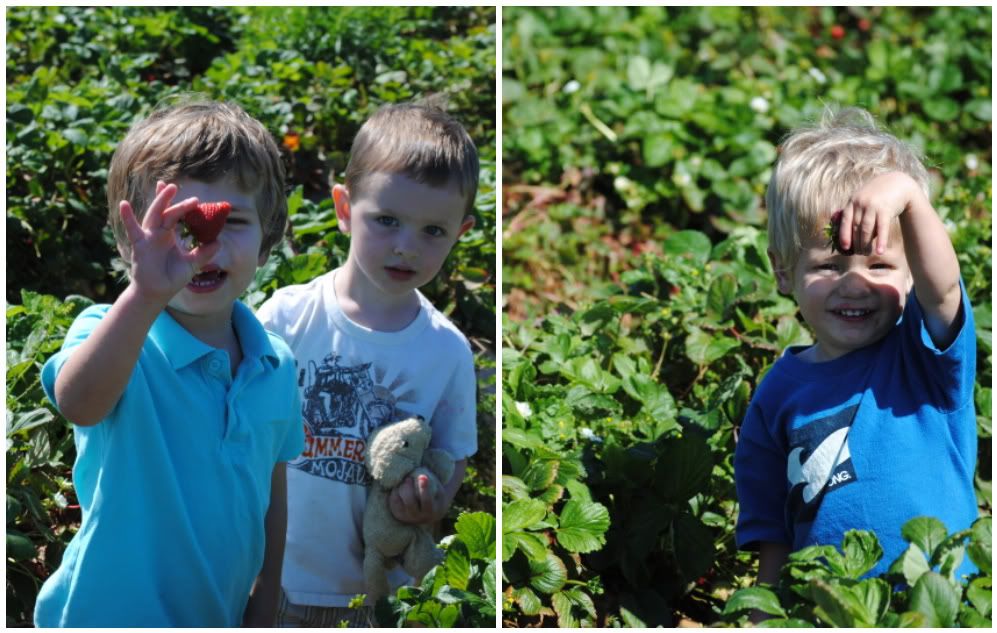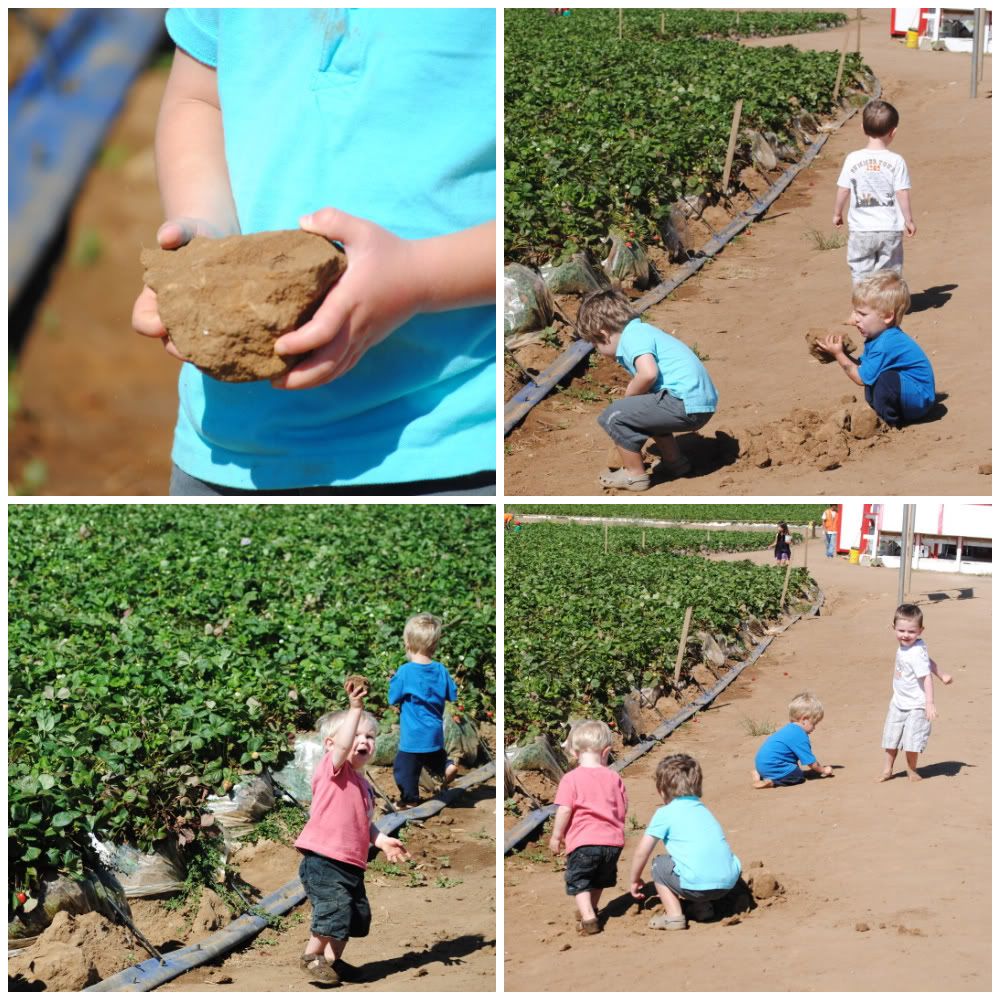 after about 45 minutes of running through the muddy rows and ditching their shoes the boys headed back to the dirt. they were hoisting large chunks of dirt/rocks into the puddles and doing it all over again. it was a total riot! they were so dirty it was hysterical.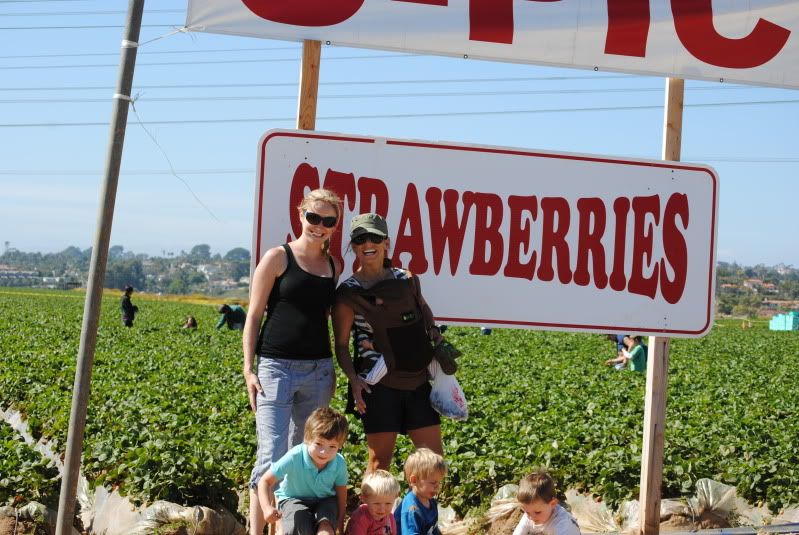 as we were leaving i asked karen if it was all she pictured and she said,
"bad to the bone"
could have been the back drop to the adventure. i died! so true! i love BOYS! i will NEVER be bored!
thanks paige, for the extra help!