sunday: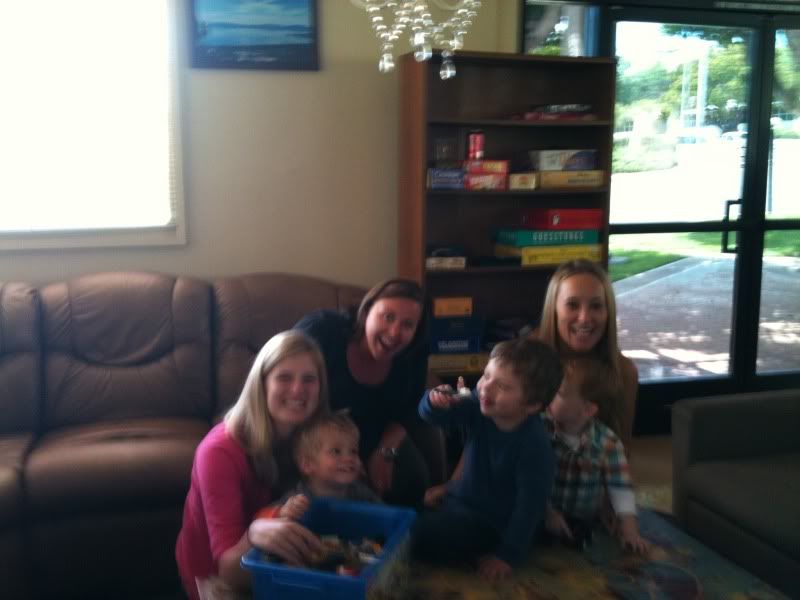 goodbye to rachel and jessica at the church. (forgive my camera phone picture)
after speech we played in the puddles.
thursday:
it was isaac's preschool end of the year lunch. one more week and we are out for summer!
ms. brandi has been a real gift to our family. isaac LOVES her and has had ms. brandi as his teacher from the beginning. thursday she broke the news to me that she won't be returning. i seriously almost burst into tears. she's sad to go as well but is putting her family first and i can't argue with that. she's going to be missed big time!
asher is trying to keep up with his brothers. he showed us he could roll to his back right before he hit 4 months and then decided to roll to his tummy the past couple of weeks. we're doing all we can to keep him from moving, but i think he's afraid he better learn to run from the brothers... soon! another highlight this week has been the "new" pirate ship from the peterson boys. thanks for passing on your toys!
friday:
senior business week at SFC. we all ate our fair share. it's always fun for me to check out the senior businesses since i remember loving that part of my senior year. such a great tradition.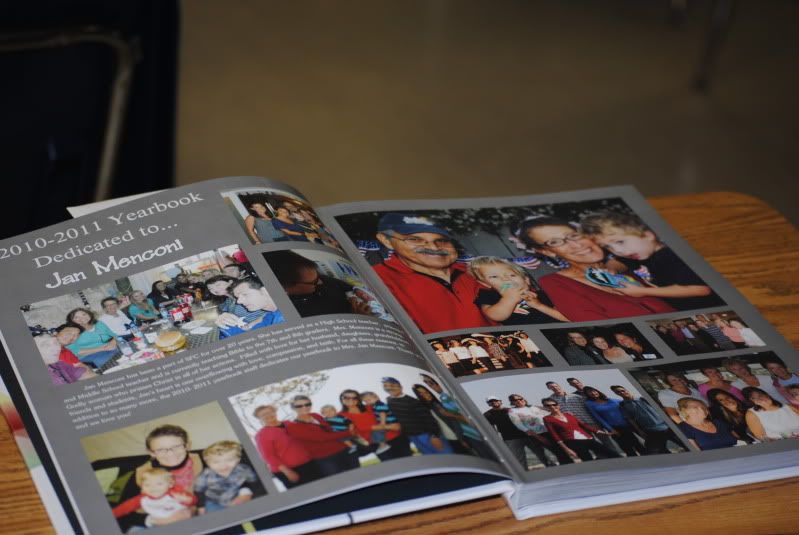 my mom had the yearbook dedicated to her! we are so proud! way to go mom!