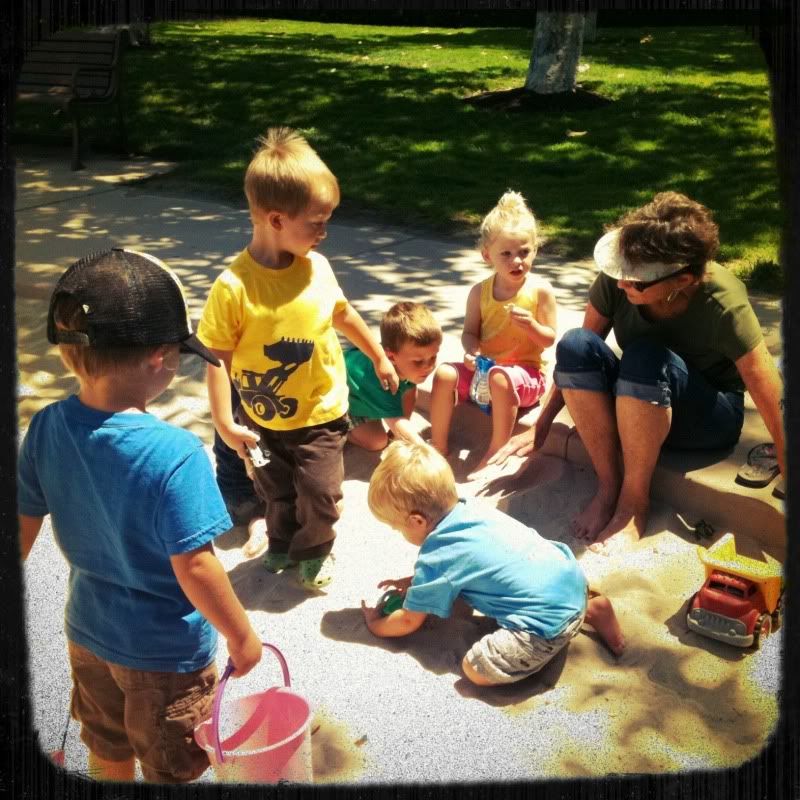 love that all the kids gather around my mom (she's just that good)so that this can happen...
no lie, i could not wake this child up! i set him on the counter and when i turned around this is what i saw.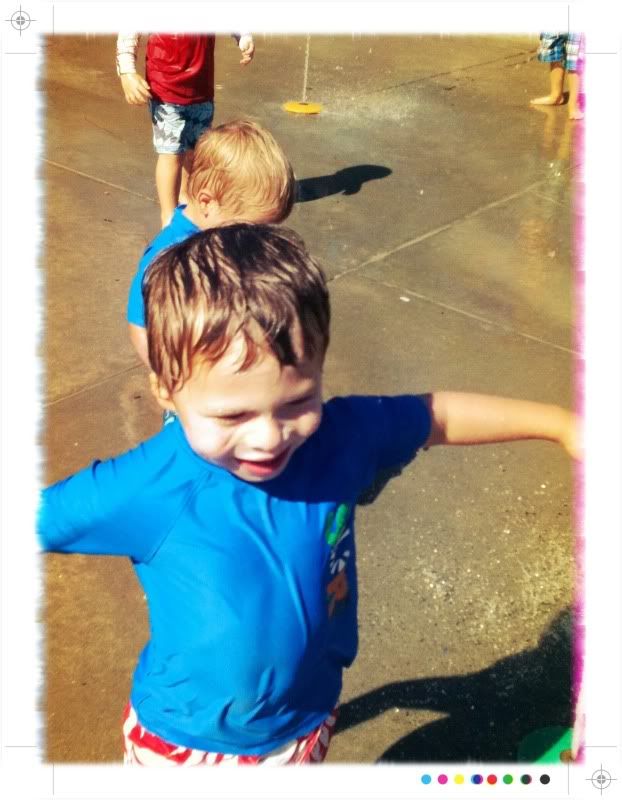 one afternoon we hit up the spray ground. there is officially no more sandbox. we were a little disappointed, but quickly recovered when we realized the fun to be had with the buckets on our heads.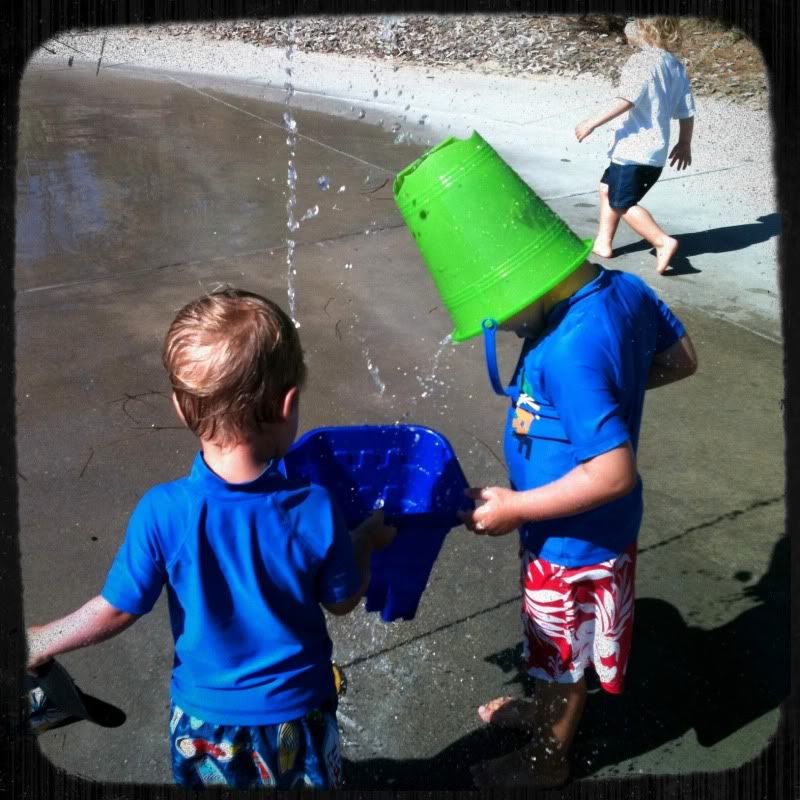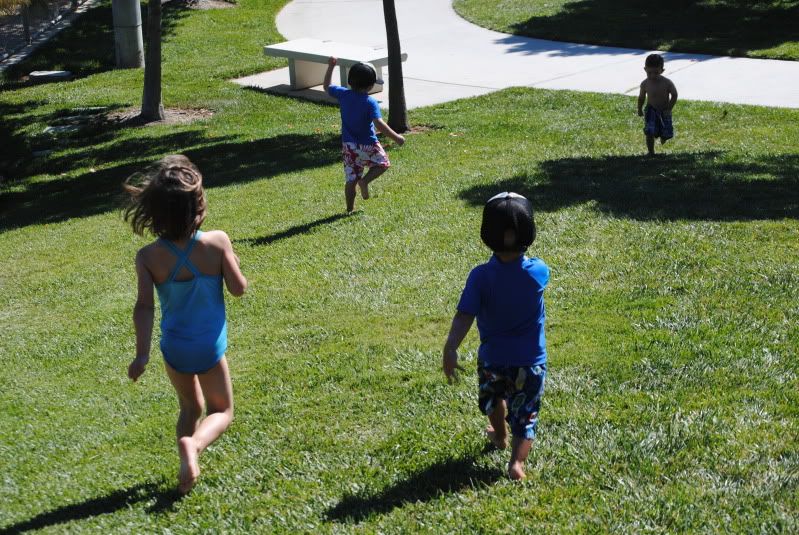 more time was spent running up and down the hill since there was no sand to mess with.
we have tried to introduce rice cereal. amazing how his gag reflex works just fine.
seriously, i can't get enough of goggles on kids! makes me smile every time!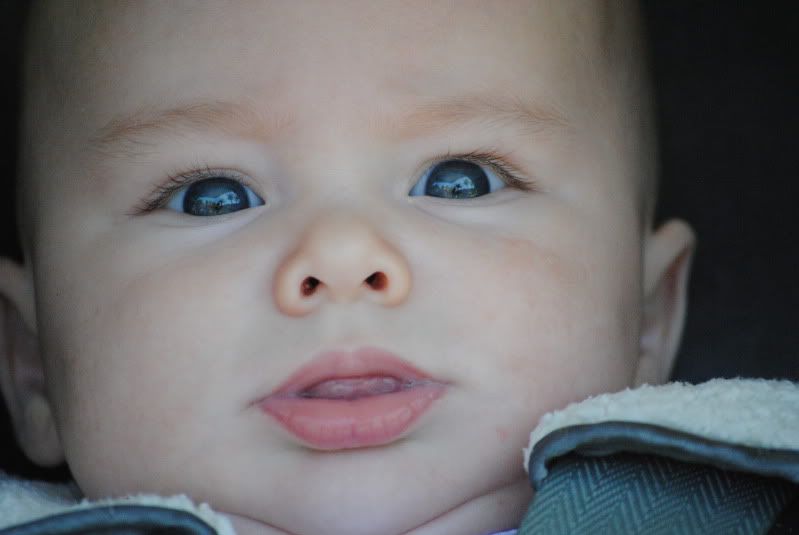 baby finn watched the big kids play.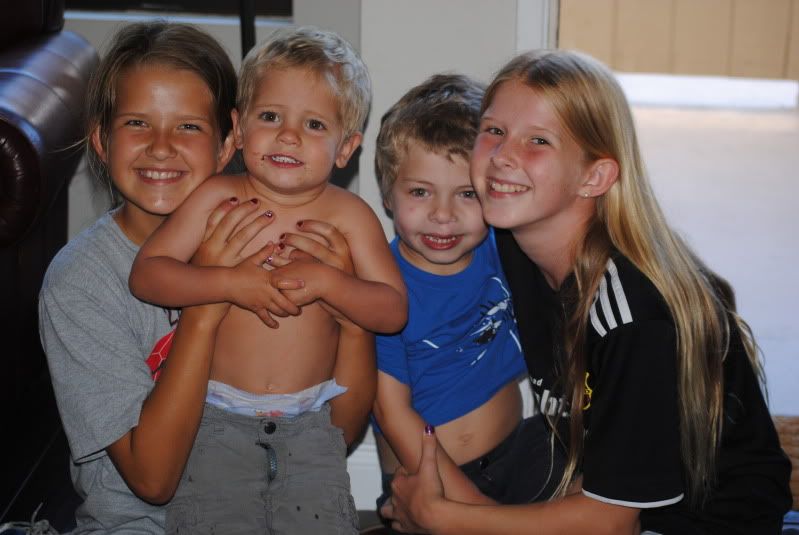 sweet taylor ann and sydney came over to play with the boys. let me just add that they showed up with lightening mcqueen cupcakes in hand. it was love! my boys had a blast and i enjoyed sitting down and catching up with their amazing mom. thank you!