asher is learning to take a bottle like a champ thanks to the help of his brothers! yesterday he went for his 6 month check up and found that he is weighing in at 18lbs 12 ozs.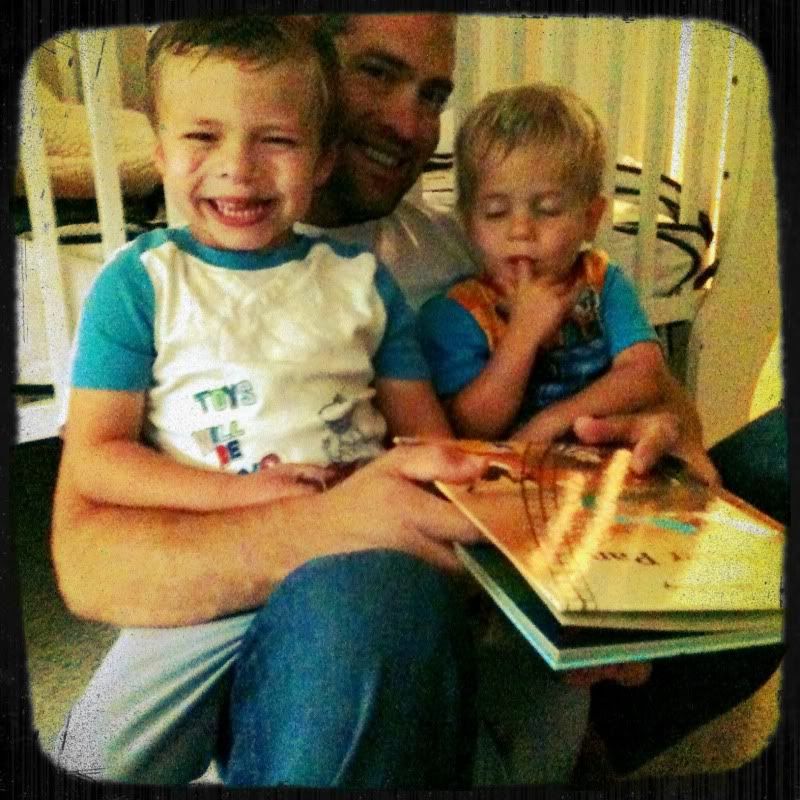 love that when i ask for a picture this smile comes out.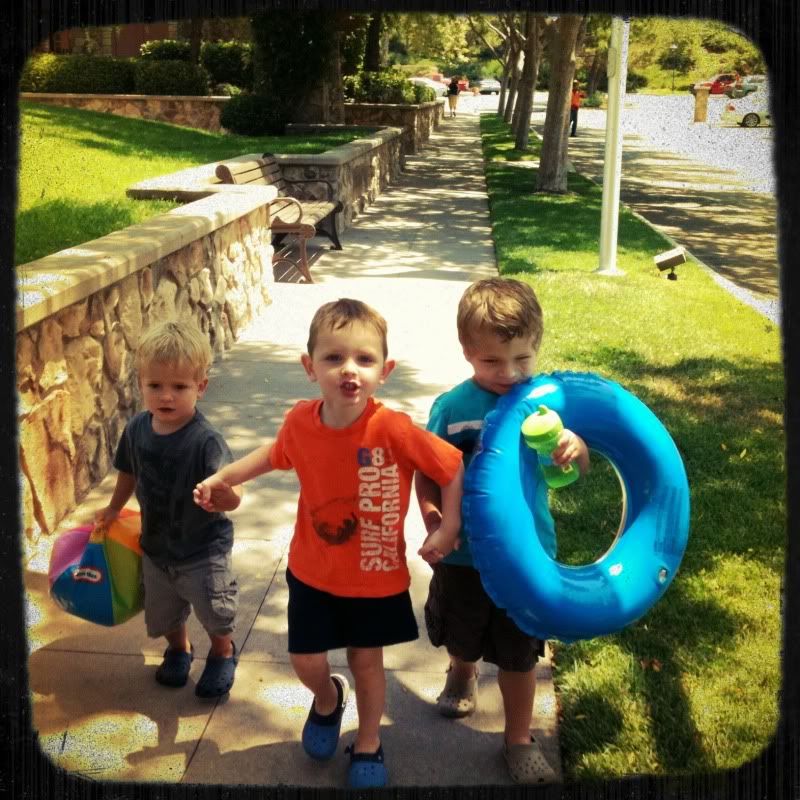 talk about pure excitement! logan and brayden are back from their family vacation and our boys are thrilled. they talked about logan and brayden all last week and it was a treat for us to see them. yay for friends! (please note that isaac's crocs are on the wrong feet. he is certain this is the right way to wear them.)
laura was housesitting for the carters and she invited a bunch of us over (thanks, laura!). isaac found this little treasure in the pool toy box. AMAZING!
i thought these mint thrills were gone. fortunately stew and i found them on the bottom shelf of the candy aisle... on sale! thanks
to lisa f
or the introduction! she's the one that sent us two bags(that i ate in two days) before we could find them in CA.