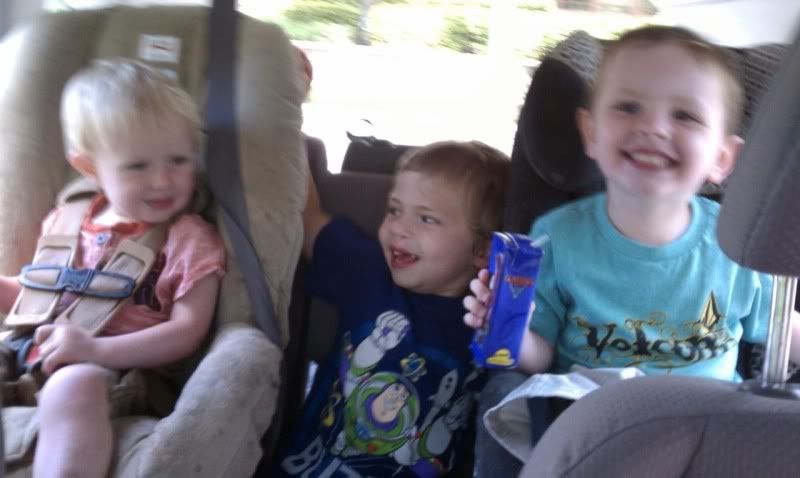 friday morning we had some time with friends and it was the perfect thing to distract us from the missing of daddy. (thanks for the photo, karen!)
stew returned friday and the boys were beyond thrilled. they have not wanted him out of their sight!
saturday we put isaac to bed early. it was perfect for stew and ryder to run an errand and stop for ice cream. ryder was in need of some alone time with daddy, many tears on friday to prove it.
this afternoon stew took isaac out for a little alone time while the younger two slept. they ran an errand and then stopped off for a treat at 7eleven, i even got a twix out of their trip. what can i say, we're a healthy family. slowly life is starting to feel a bit more back to "normal".