sunday afternoon we got to celebrate one of our favorite little friends, logan! karen(his mom) planned the coolest boy party. everything was themed around trash and trash trucks. it's no wonder the montgomery boys love the dasso boys so much! it was what logan wanted and what every little boy enjoyed. what a party!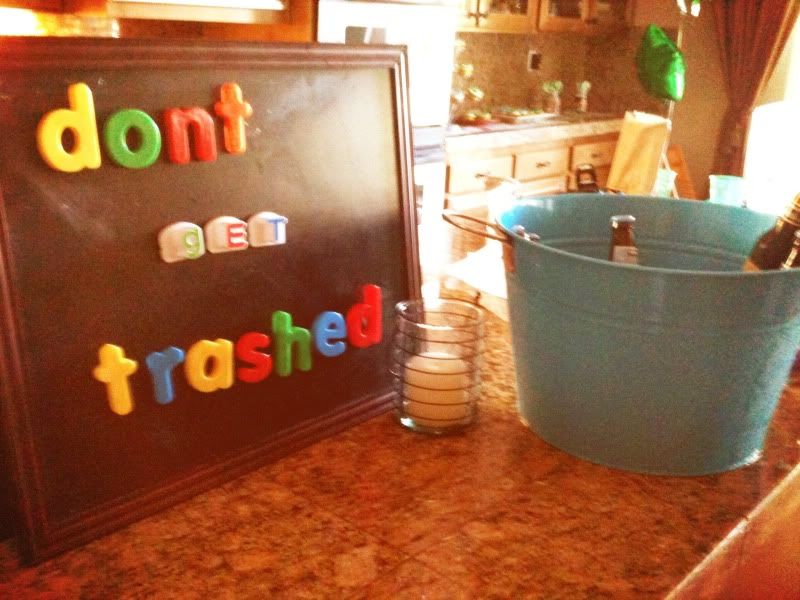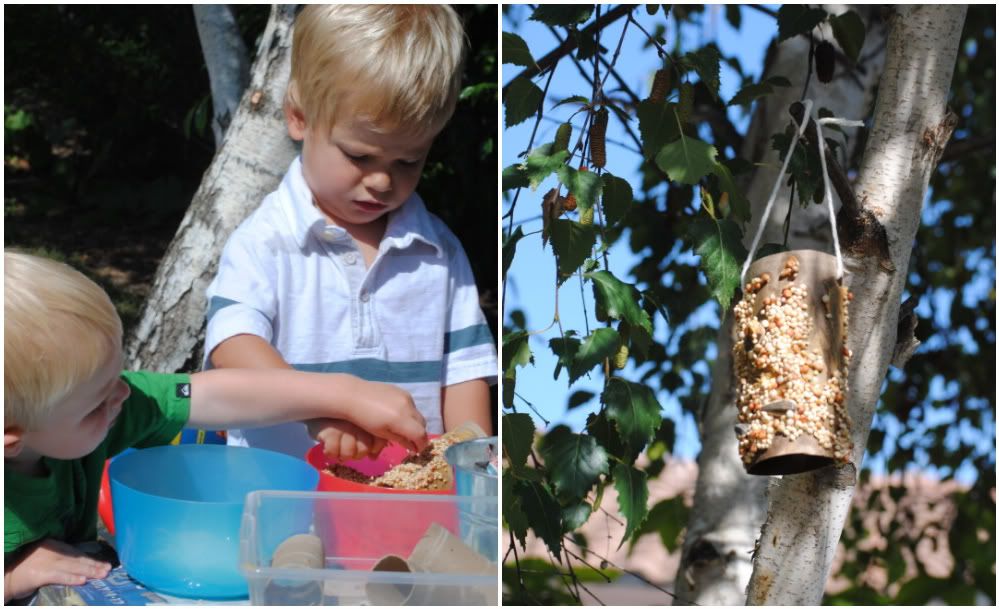 there was a bird feeder making station and this is the one these two made.
karen is amazing with all the little fun details. i seriously don't know how she does it all! did i mention she's pregnant with their third little boy(all 3 years and under), due this fall?! please note the matching skirts... that detail was actually unplanned.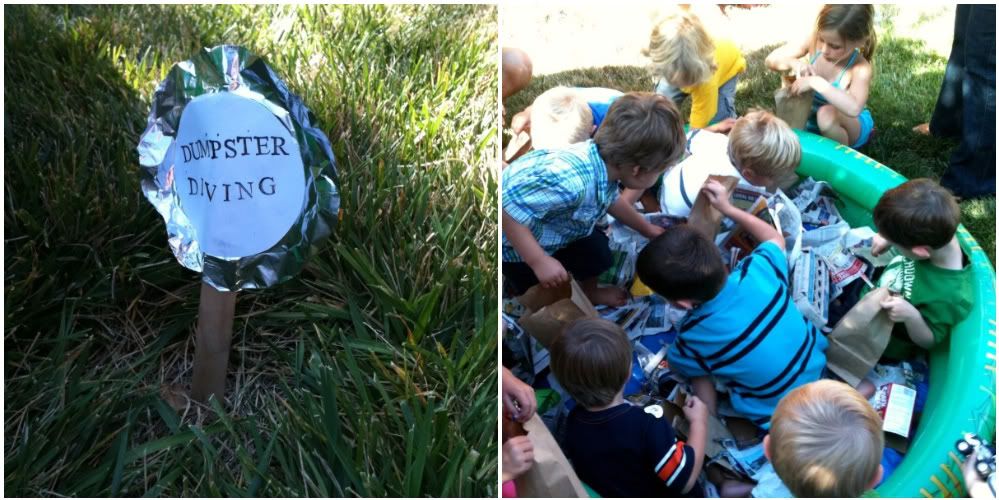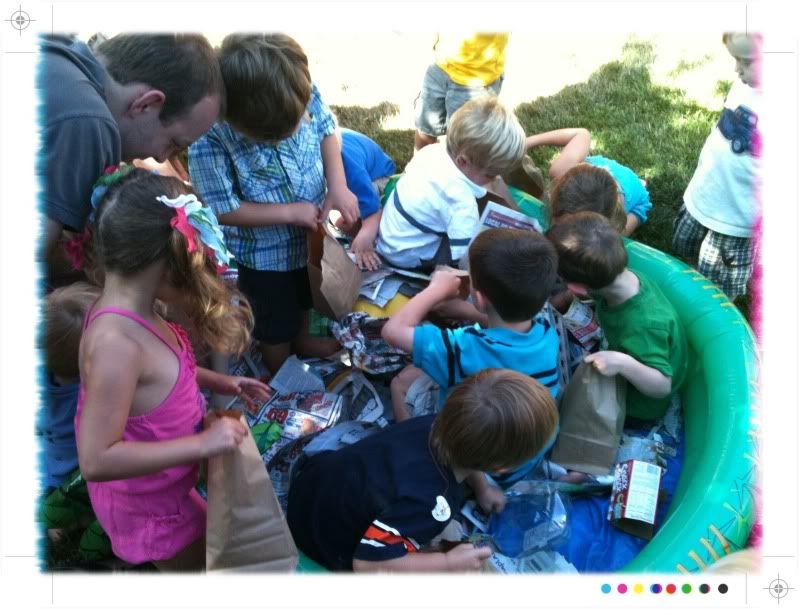 "dumpster diving" was a hit! all the kids dug through trash to find candy and bugs. can we say heaven!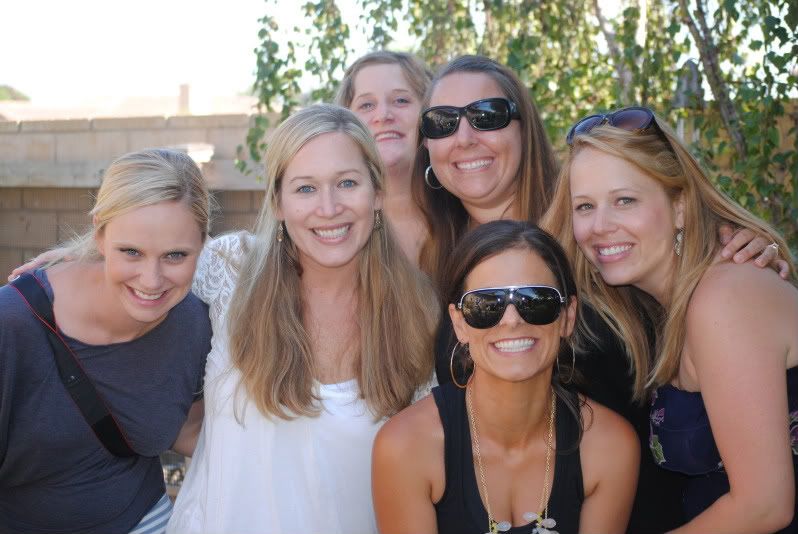 happy birthday to you...
a special thank you to erik (logan's dad) for making all the birthday hats! well done!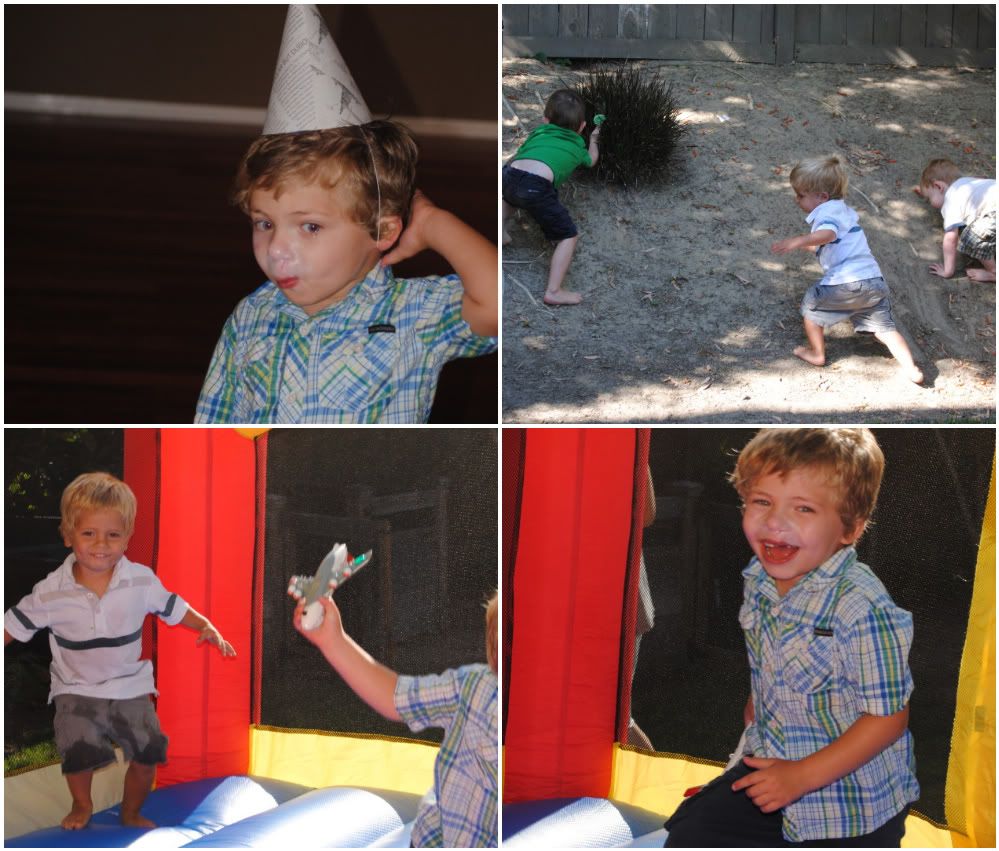 such creative details all afternoon long!
side note: if you're looking for your new favorite phone app. check out camera+. thank you melissa for introducing me to my new favorite "camera"