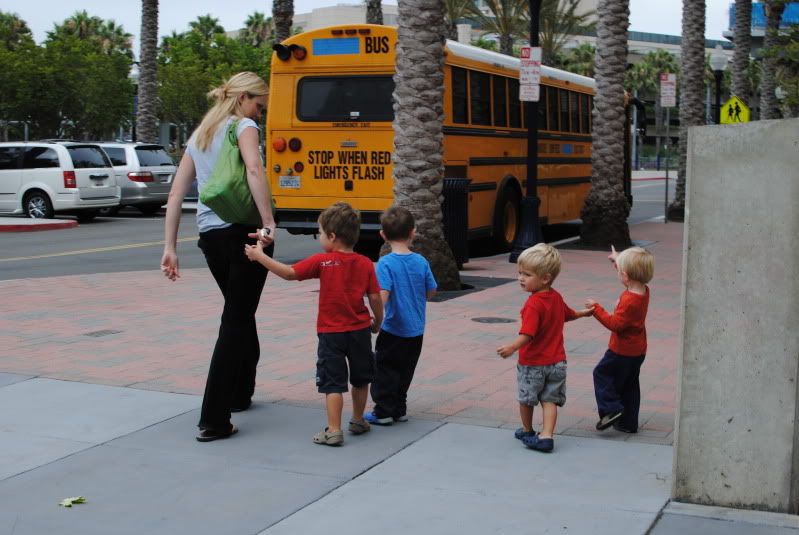 tuesday we set out on an adventure and believe me, anything with all three boys is an adventure! fortunately we went with friends and that always make things more fun. it was our first time to
the children's museum
(thanks dassos!) and it won't be our last. what a perfect place for kids! our boys loved it!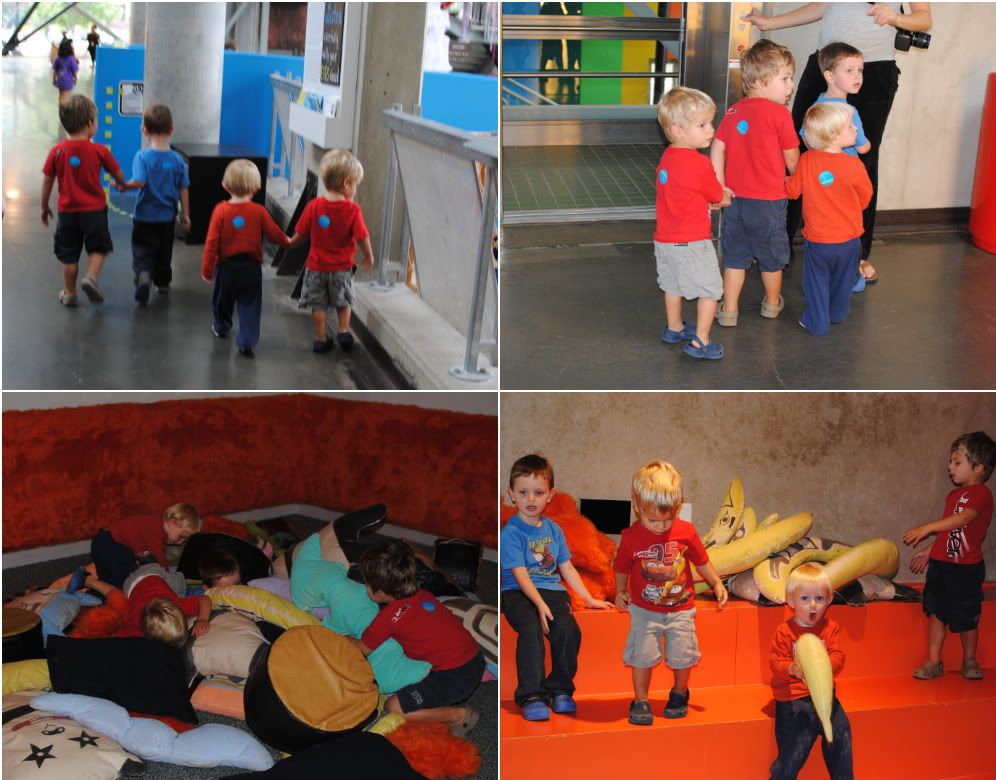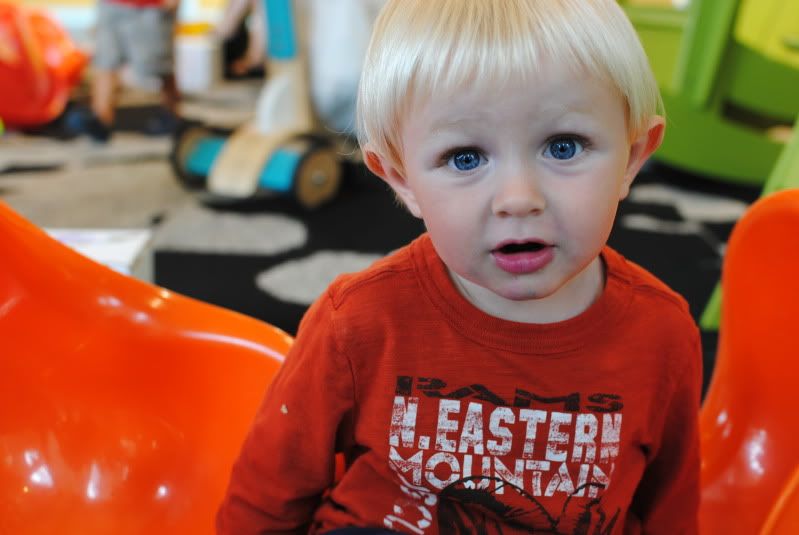 how cute is this face?!
brayden and ryder learned a little lesson in cleaning up their mess from a lady that works there. these two definitely know how to make a mess, but they are also great little cleaners. go boys!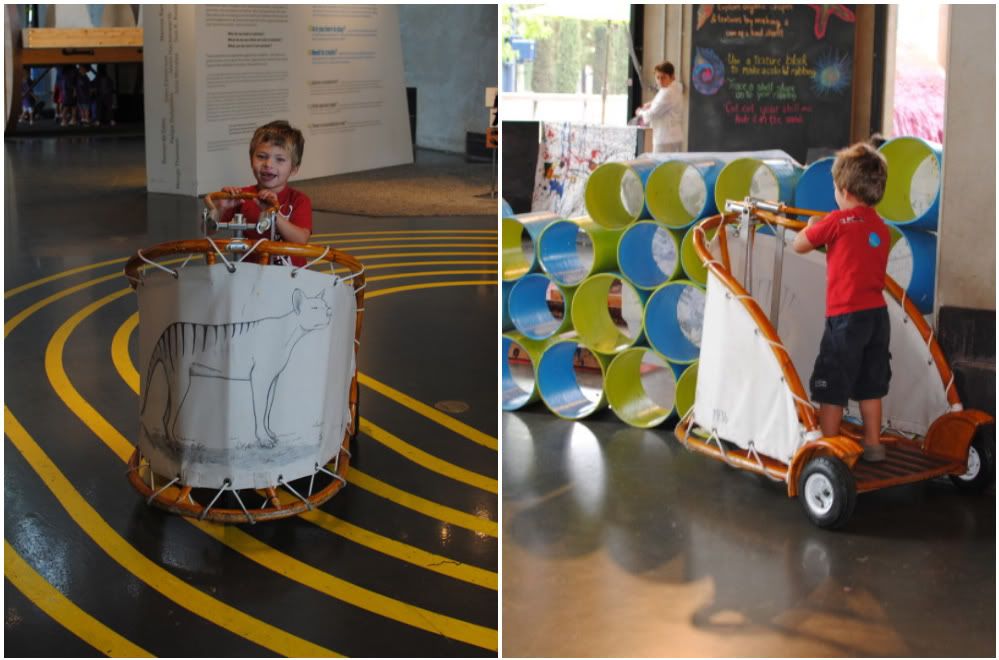 this big boy loved driving these things around.
you know it's a good day when the kids leave more exhausted than the moms. success!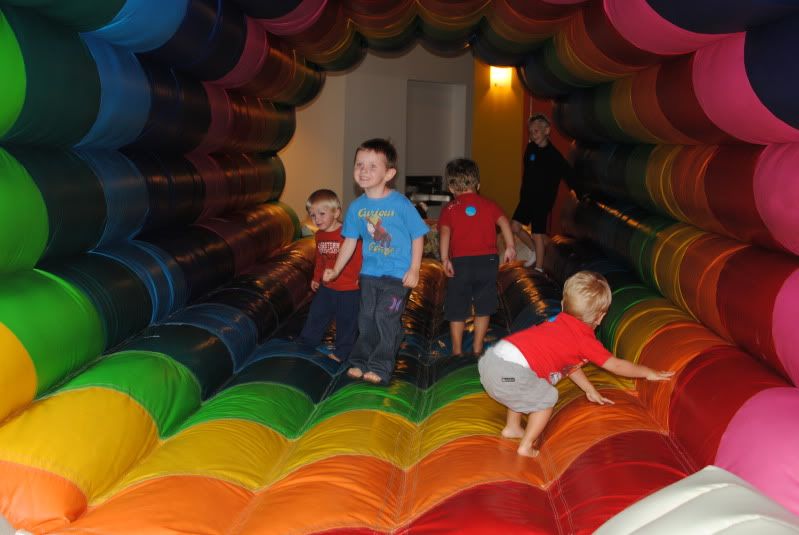 isaac's favorite part of the museum was the bouncy house. ryder said it was his too, but then kept including the bubbles as a favorite. love listening to them talk about their favorite parts of their day. it's always funny what they choose and sometimes not what i expect.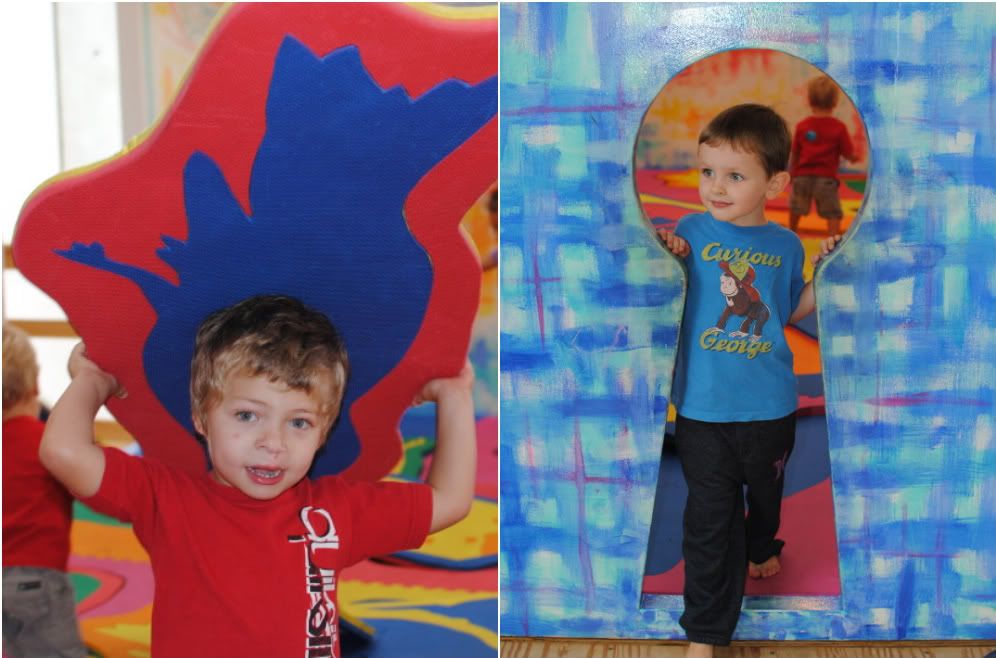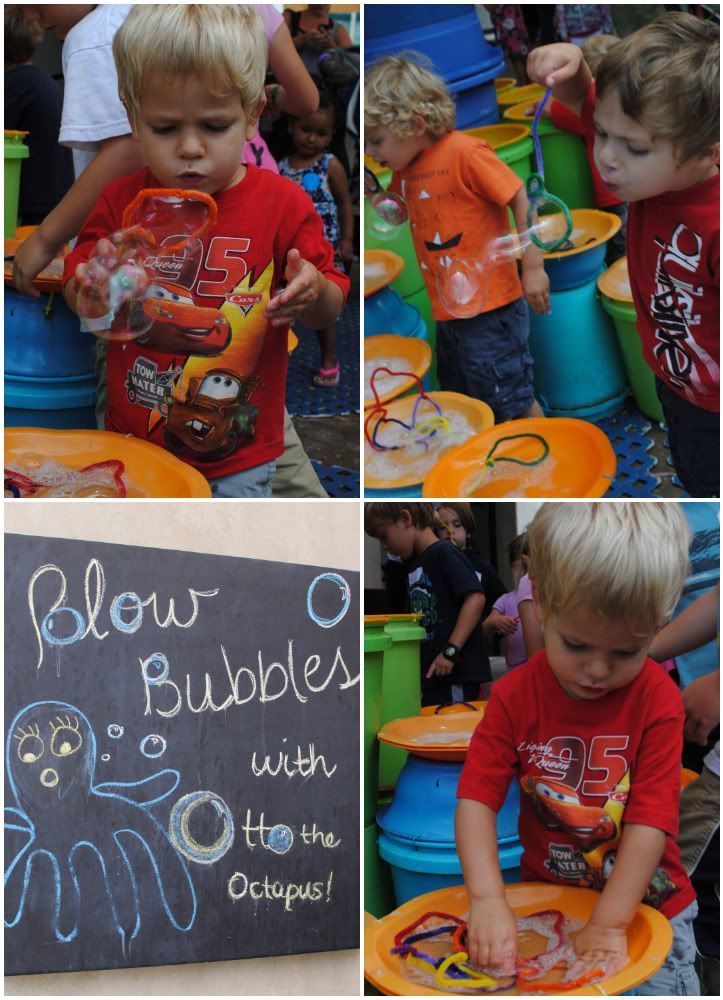 baby asher was a champ! he was just content to be included with the big boys. oh to raise your first like you raise your third. if only i knew then what i know now.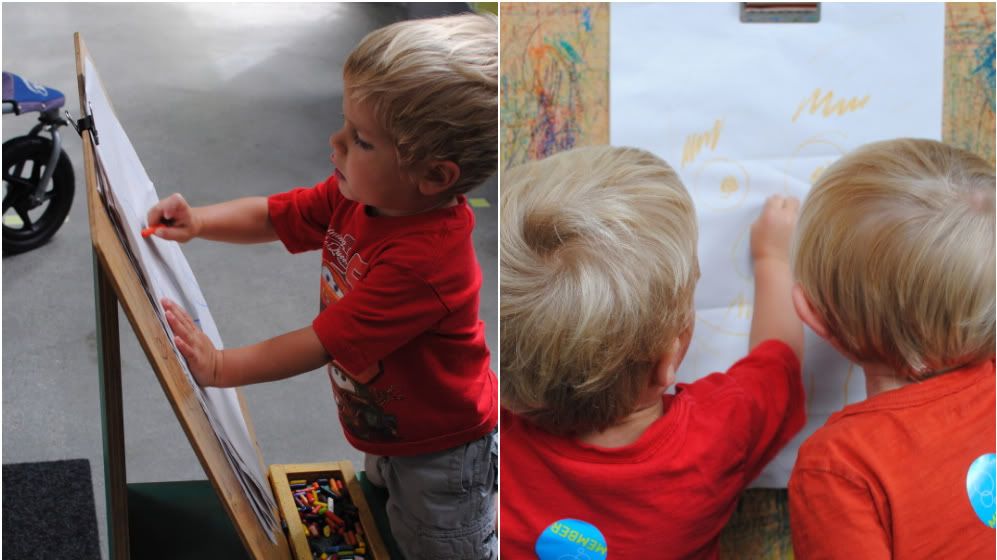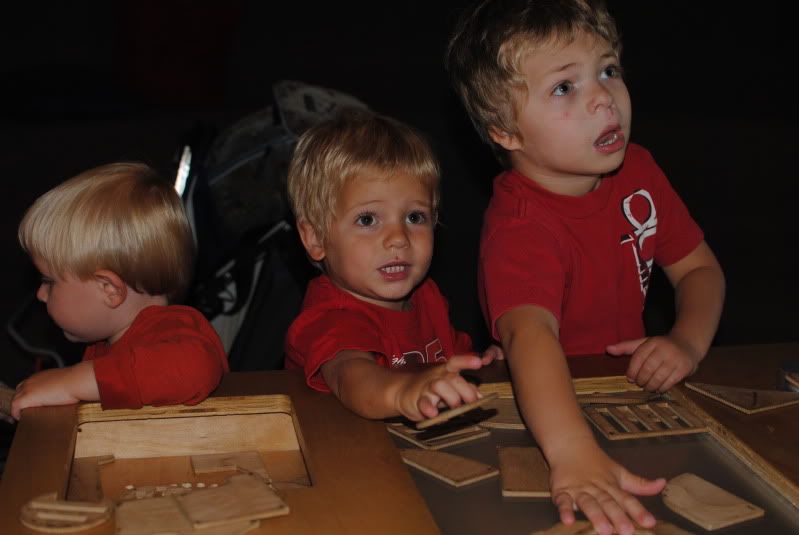 we also found out that at the end of the month the museum will be changing out the art exhibits and putting new ones on display. apparently they do this every two years. glad we saw these before the big switch.