last wednesday was my mom's last day of summer. we're all sad about this! my mom had the idea of heading back to the little carlsbad airport for one last little hoorah. the boys love airplanes and the airport is always a hit.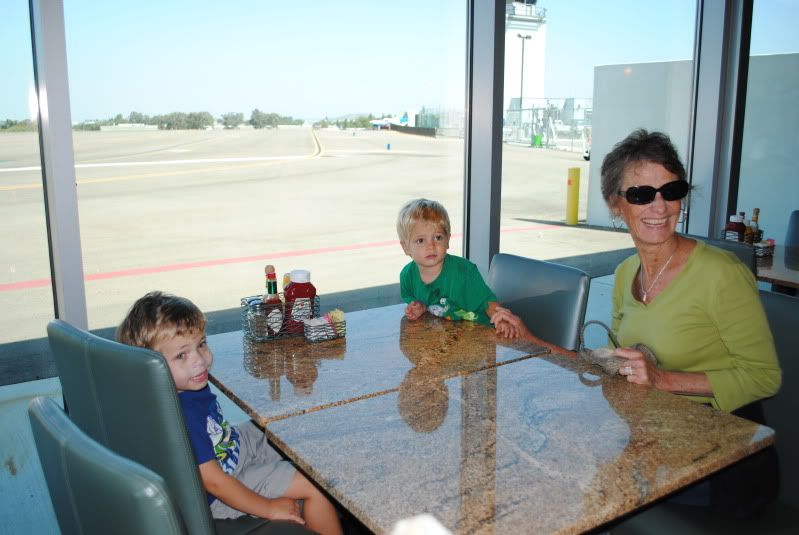 we even ate lunch at the landings (the restaurant there), which i would highly recommend. great happy hour too:)
the boys both got a couple of gifts since it was almost isaac's birthday. they loved their new planes and new toy story backpacks! thanks, mom!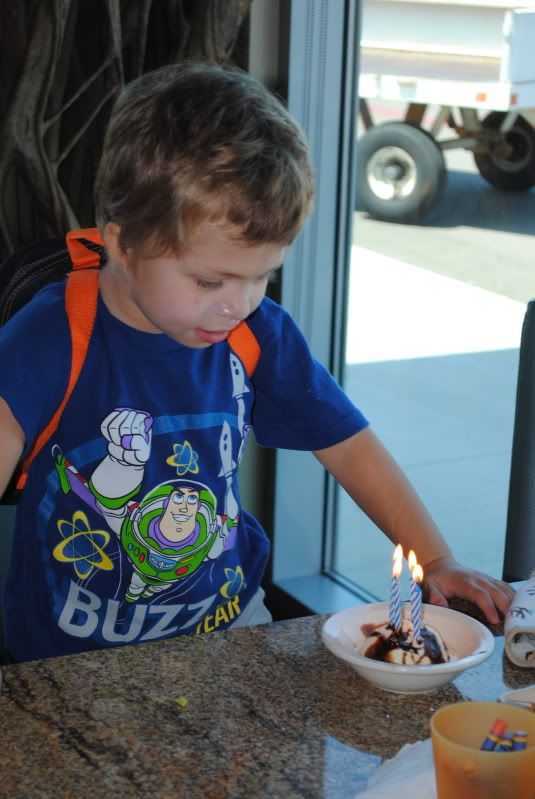 my mom even brought candles!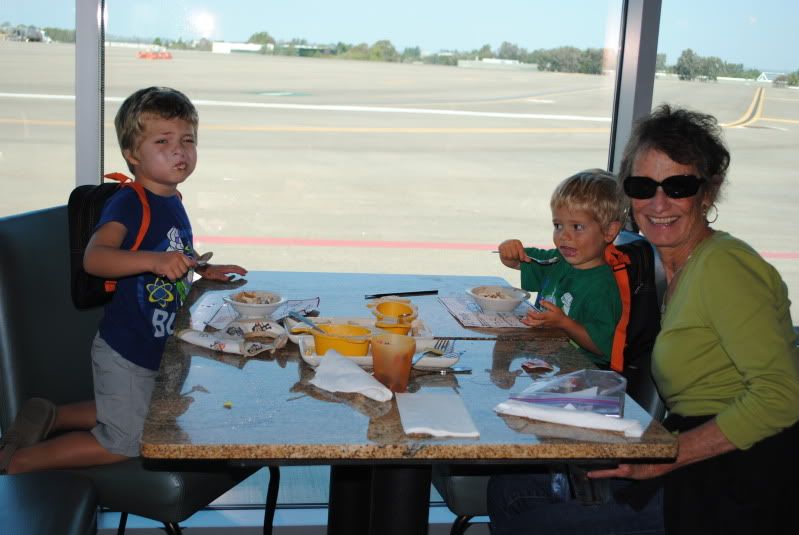 poor baby asher wasn't himself. little did i know he had an ear infection. poor little guy was such a trooper!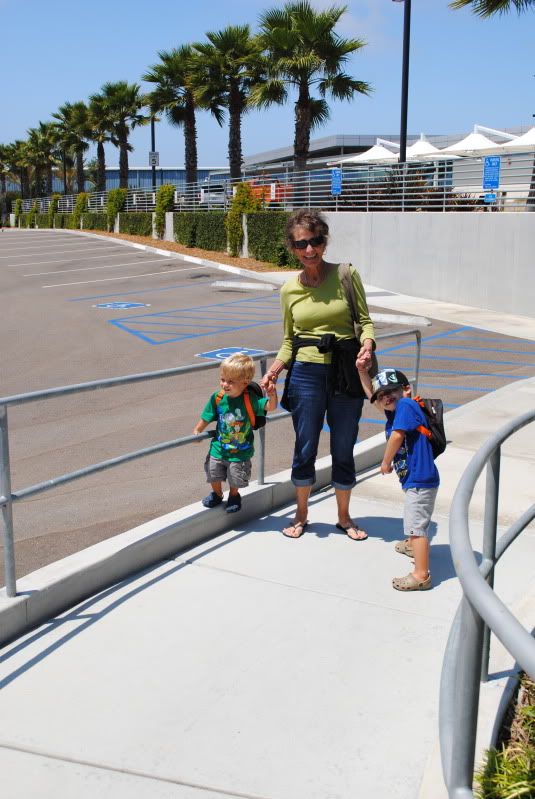 can you tell isaac likes his backpack?