the boys had never been to a professional baseball game, so the first day of staycation i decided to take them to petco park. i am not sure you can call the padres a professional baseball team, but the boys had a great time anyway.
we even had the gear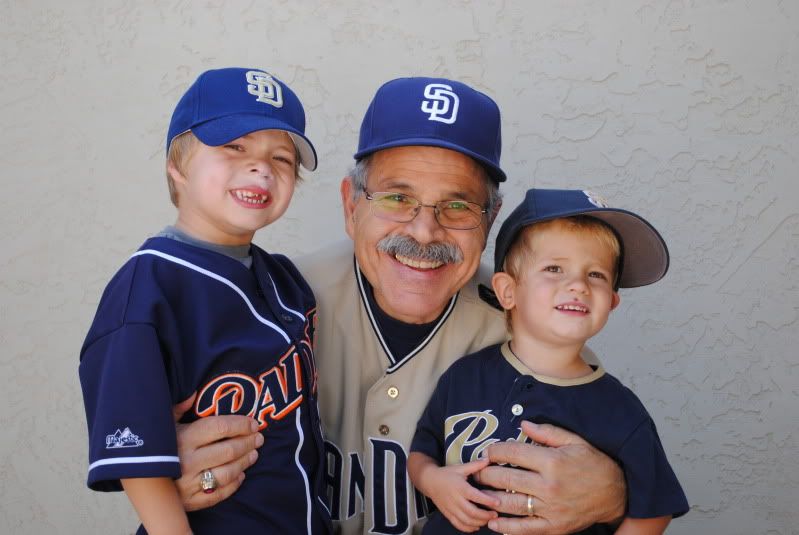 papa couldn't be prouder than to see his grandsons in padres blue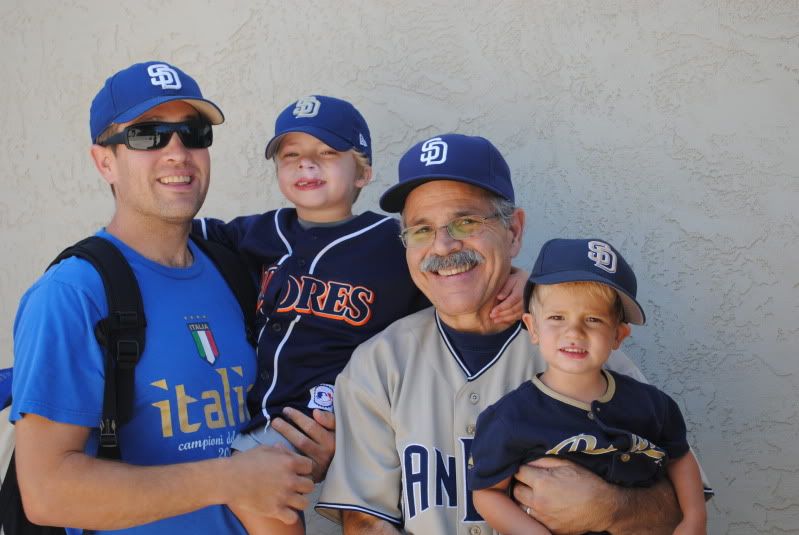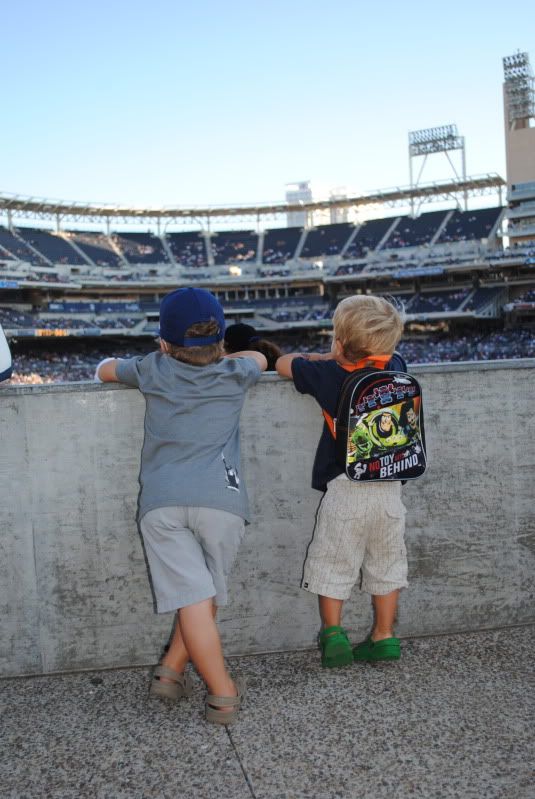 the boys didn't spend all that much time watching the game, but they were pretty impressed by the size of the stadium. we snuck the booze in ryder's backpack.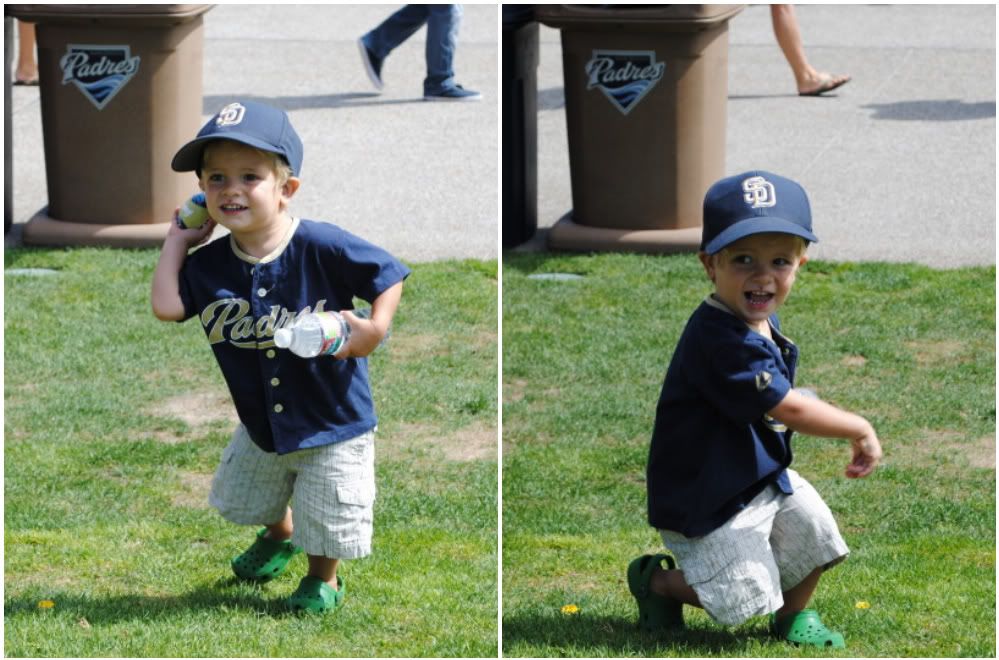 homeboy has got a canon from right field, and spend most of the game throwing, then chasing the ball around the park at the park.


the boys each took their turn at the plate. ryder actually connected with a pitch, and hustled down the first base line. after reminding him to drop the bat, i encouraged him to "keep going, buddy, keep going!" and he did... straight past the bag and up the first base line. annie almost cried when she saw these pictures, beaming "babe, look how his arms are fully extended in the follow through and he has such good weight distribution!"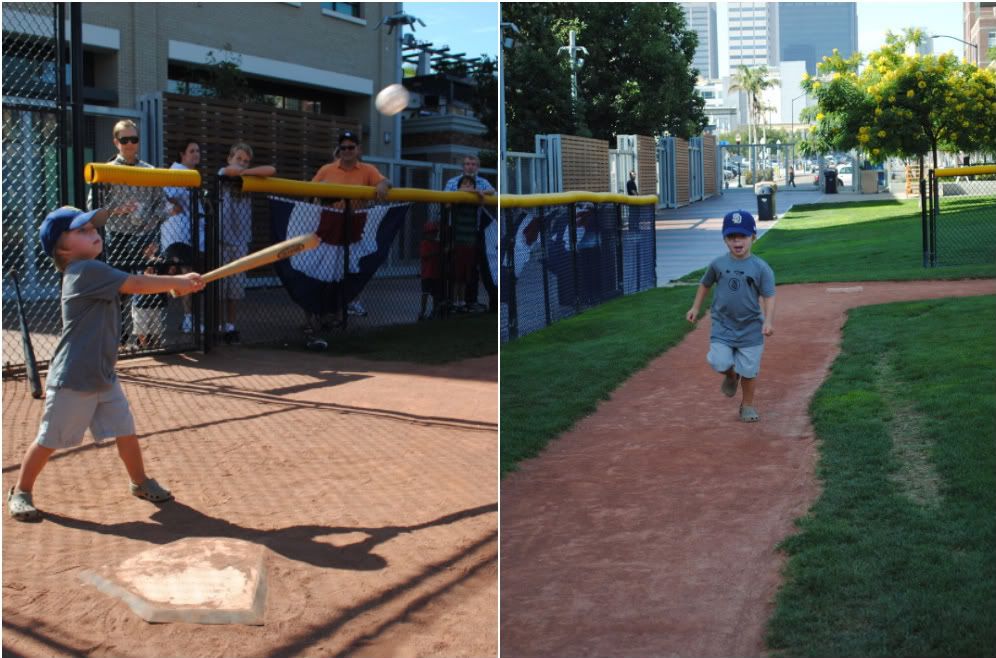 isaac also got to take a swing. as you can tell by the left hand shot, the padres staff member was a bit of a belly itcher, but that was not going to keep isaac from rounding the bases and coming all the way home.


the boys loved spending time with the family men, papa, papa alan, uncle derek, and uncle eric (not pictured). they thought it was the coolest thing that everybody was there to hang out with them, although my dad was pretty shocked when i bought the boys cotton candy. there is a first for everything, and i am pretty sure it had something to do with the fact that the boys stayed up the entire van ride home, well past their bed time.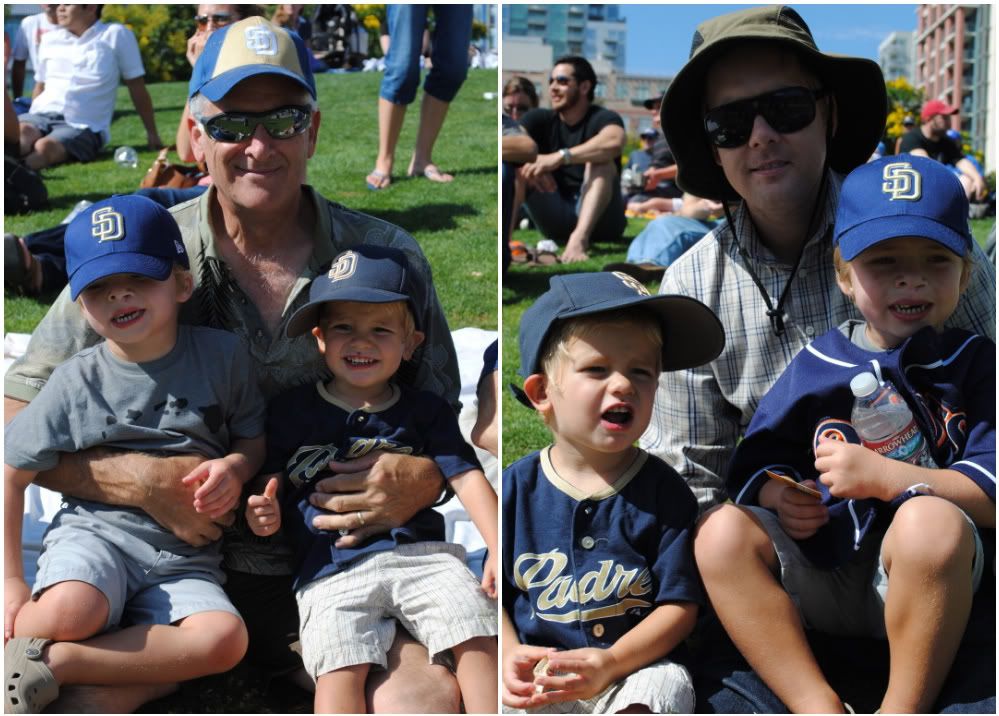 i love ryder's face on the right hand picture: "come on ump! that guy was out by a mile!"